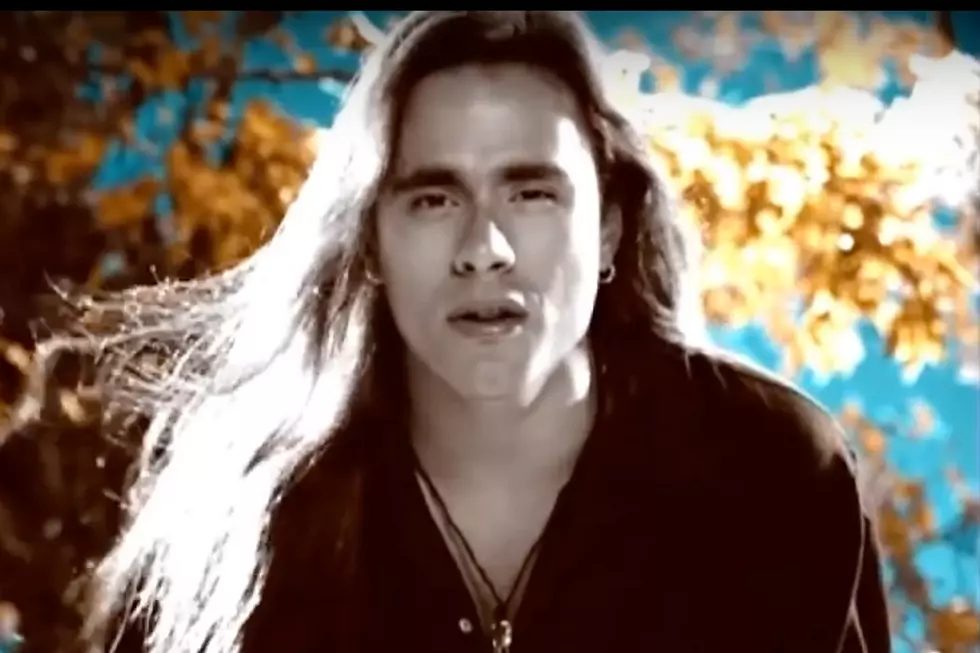 Former Angra + Viper Singer Andre Matos Dead at 47 [Update]
YouTube: Angra
Update: According to Matos' official Facebook page, the singer suffered a heart attack Saturday morning (June 8). The musician was set to be cremated while his relatives were on hand. See the full statement here.
There is sad news to report as one of Brazil's top hard rocking voices, singer Andre Matos, has died at the age of 47. During his career, Matos fronted Angra during the '90s, while also serving two stints with the band Viper. A cause of death was not immediately revealed.
"Fate brought us together, separated us, gathered us and now preached more this with us. It is with deep pain in our hearts that we say goodbye to Andre once again, this time definitively. In addition to the wound that you never had, and even knowing that we spend glorious moments next to our companion and friend, there will forever be the best of. R.I.P R.I.P.," stated drummer Ricardo Confessori, who played with Matos in both Angra and the band Shaaman.
Kiko Loureiro, the current Megadeth guitarist who once played with Matos in Angra, also weighed in with his own tribute. "What a sad morning. A phone call and the news that André Matos passed away. Life is too fragile. I cried," stated Loureiro. "Since I was 14 years old back in the Rio Branco school, André was already a benchmark. We all wanted to be like him. The unparalleled voice, the talent for the piano. Luckily, the destiny united us for nine years."
"In the years we spent together, we have created and lived incredible things which are kept in the most special place in my memory. The crazy dream of having a world-famous heavy metal band that we talked about while sitting on the bus going to rehearsals. The songs he wrote are timeless (Play Carry On!), the albums… from our first precarious shows to the big tours in Europe. Everything is coming back to my mind now. From his peerless high notes to the glance over the round glasses."
He continued, "André, you were and will always be so important to us all. This week he said he wanted to play together again after 20 years. Too sad. Your voice, your songs, and your piano will be eternal for all of us fans.. Thank you, André. RIP"
Matos also lent his skills to Avantasia, Symfonia and recorded solo music during his life. Avantasia leader Tobias Sammett stated via his Facebook page, "I am devastated by the tragic news about the passing of my friend André Matos whom I shared the stage with only five days ago. I am in shock. My thoughts and prayers are with his family. Rest in peace, André Matos."
During his tenure with Angra, the singer-keyboardist appeared on the Angels City, Holy Land and Fireworks album, which yielded such standout singles as "Carry On," "Make Believe," "Lisbon" and "Rainy Nights."
Earlier this year, Matos reunited with the band Shaaman as they played shows with Avantasia.
Rockers We've Lost in 2019