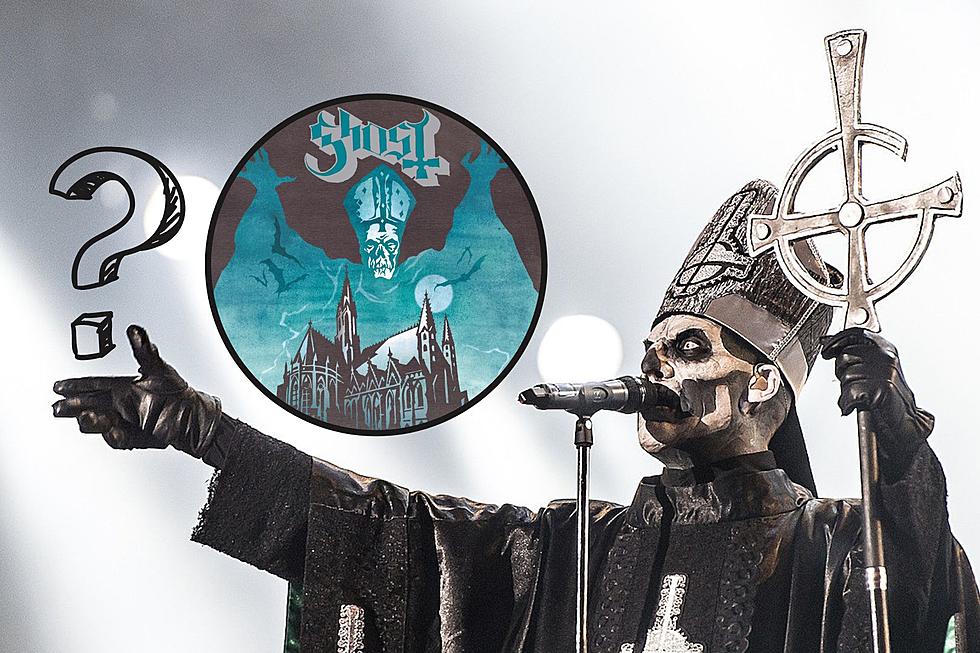 Ghost Wouldn't Exist If It Weren't for One Song That Was 'Almost a Joke'
Buda Mendes, Getty Images / Rise Above / Canva
The rise of Ghost over the last 13 years since the release of their debut album has been remarkable to watch, which makes it scary to think the band probably would not exist if it weren't for one song that was "almost a joke," per Tobias Forge.
In an interview with Metal Hammer, Forge speaks about the time before Ghost were even a band and he was armed with just one song that he wrote with no specific intentions. And it was a full four years before Opus Eponymous was even released.
"Ghost started with a song, 'Stand By Him,' which ultimately came out on our first record. I wrote it spontaneously, as an experiment – almost a joke, if you will, in 2006," Forge recalls.
Fortunately for us all, the songwriter didn't possess a bunch of necessary recording equipment to lay down an early version of the track, so he had to head to a friend's house to get it done. It wound up being a pivotal moment that spurred Ghost.
"We did this very rough demo. He said it was great. He'd been in Subvision, Repugnant and Crashdïet with me, but we'd stopped playing together," Forge goes on, "He was like, 'Can we form a new band?' and I was like, 'This song is the only thing I have. If I can come up with two more songs and there's a pattern, then of course.' But they needed to be as playful and spontaneous, and sure enough they were."
READ MORE: Who Are the 6 Outside Writers Credited on Ghost's 'Impera' Album?
Ghost faced another potential issue in getting off the ground as well, which Forge also details.
"Around 2008, when Ghost were first getting properly started, my girlfriend told me she was pregnant with twins. I never said it out loud, but I was preparing for my dream not coming true – maybe I wouldn't become a rock star, I'd never be successful... So I had to at least have something that I could live with, a hobby that I could feel strongly about and get all my inclinations filtered through," he relays.
"I wanted to play metal, but also write pop music, have this horror rock show with theatre... Still taking inspiration from Venom pictures in 1982 where they looked like bikers surrounded by smoke and red lights. Ghost felt like a combination of all those things," Forge says of his big ambitions, fortunate how things worked out when stating, "Lo and behold, when I didn't have all the time in the world, like I had before and gotten nowhere, when I could only put so much effort in, everything changed."
And what if Forge was never able to pursue Ghost the way he did?
In a recent interview with Full Metal Jackie, Forge talks about how he was always enamored with stage production even at a young age. "If things hadn't been given the hand that I have and it was in an alternative life, I might as well work with stage production being sort of a designer for lights and staging," he figures.
5 Other Bands Ghost's Tobias Forge Has Been In
Forge has played a lot of different styles over the years.
The Best Metal Album of Each Year Since 1970
See Loudwire's picks for the Best Metal Album of Each Year Since 1970