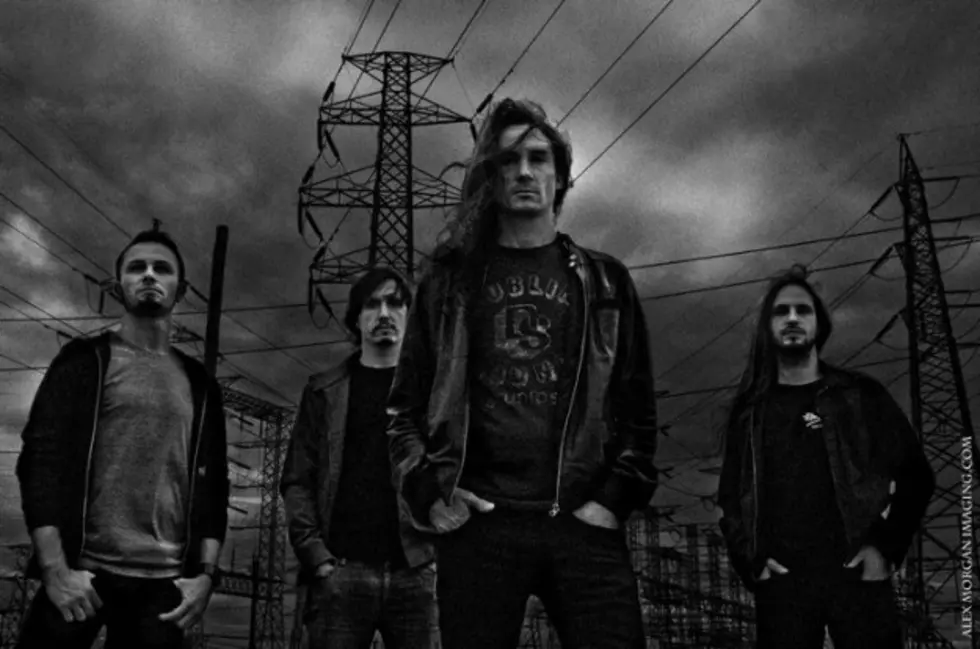 Watch Gojira's Duplantier Brothers Trade Instruments in Concert
Roadrunner
Joe Duplantier is Gojira's vocalist and rhythm guitarist, and his brother Mario is the band's drummer. The two briefly switched roles at a recent show, and there's video footage to prove it (watch below).
A couple of weeks ago at the French band's show at Exeter University's Lemon Grove Club, the Duplantier brothers surprised their British fans by swapping instruments for part of a song. The video shows Mario playing guitar and delivering extreme metal vocals for about a minute and a half while Joe plays drums.
Surprisingly enough, the band didn't miss a beat. Mario's guitar playing is decent (although he did break a string) and his guttural vocals are sufficiently evil. Joe seemed right at home behind the drum kit, as well. We know he can also play bass, as he did on Cavalera Conspiracy's 2008 album 'Inflikted.'
American fans will have a chance to see if the Duplantier brothers swap instruments again when Gojira kicks off a North American tour with Devin Townsend and the Atlas Moth in January 2013.
In a recent interview with Full Metal Jackie about the trek, Joe Duplantier says the bands they have toured with over the years have influenced them. "They've had an influence on us – the way we behave onstage, the way we play, they way we approach the whole thing, sometimes it's purely technical like the way they plug in their gear."
Duplantier continued. "So we always learn something from touring with people that's why I'm so happy to tour with Devin, he's such an incredible singer – one of my influences actually and he'll be opening for us [Laughs] how crazy is that?"
Watch Gojira's Joe and Mario Duplantier Switch Instruments