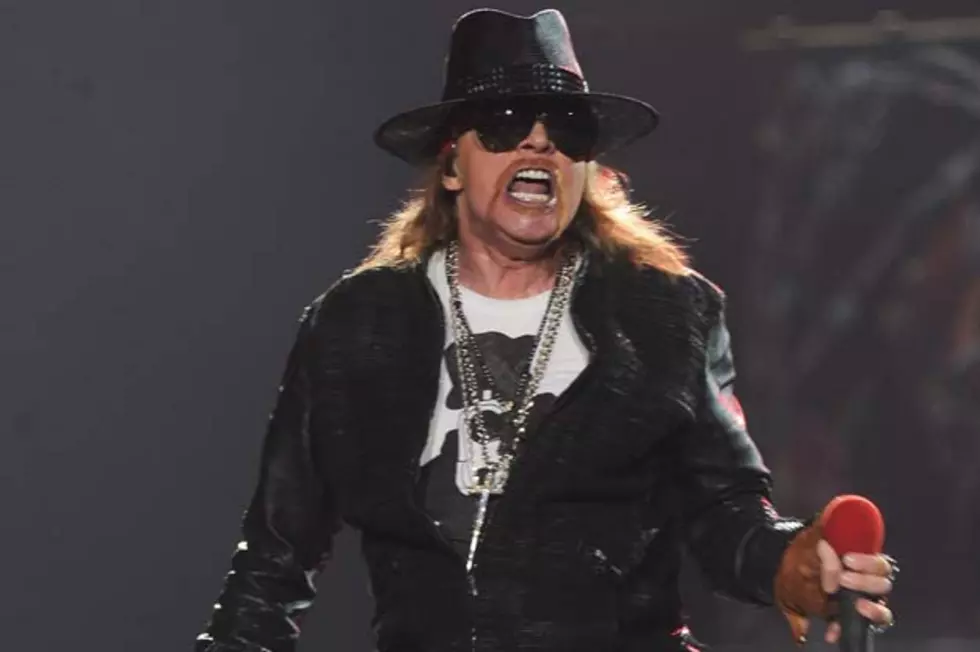 Guns N' Roses Keyboardist Dizzy Reed Recalls Early Days + Friendship With Axl Rose
Guns N' Roses keyboardist Dizzy Reed went from playing the Whisky in Hollywood on Thursday nights to flying to clubs in private jets overnight when he joined the ranks of GN'R in 1990. Reed hooked up with the band when they were at their musical and cultural apex AKA the biggest, baddest band in the world. If Reed wanted a trial by fire, he got it. He recalled his early days in the band while the band was on its current U.S tour.
"I remember at one point, we were about three years into the 'Use Your Illusion' tour, I was sitting around with some of the crew guys, and they're telling bus stories. It came to me, and they're like, 'Dizzy, got any good bus stories?' And I started laughing, like, 'I've never been on a tour bus,'" the keys man told the Las Vegas Review Journal.
That was then and this is now, as Reed is brimming with stories of life as a road-worn rock star as the last member standing from the 'Use Your Illusion' era. "I've got plenty of bus stories, now," he finished. "It's more of a rock 'n' roll grind."
When he accepted a position in GN'R, it was a hard haul. The band was living out all the hedonistic dreams that fill the minds of aspiring rockers. "When I joined the band, it was almost self-destructive," he admitted. "It was just consume, consume and do whatever the hell we wanted. It's not really like that any more. It's more of a business, but we're still a band. That's what people need to realize. I've mellowed out quite a bit. The booze and the drugs and whatever else, that's not as much a part of it now."
In essence, GN'R got it out of their system and have grown up.
Reed has been with frontman Axl Rose for quite some time, which is a rarity, since so many other band members have faded away. He did offer a comment about his bandmate and friend, revealing that W. Axl Rose, despite his public persona, is a man with a wicked sense of humor.
"He's a good friend, and he's pretty funny, man," Reed admitted. "A lot of times before we go onstage, he'll tell us a joke he just heard or something that he read that was really funny, then it's like, 'OK, let's go play.'" Reed said that things aren't always "sunny" or "great," but despite that fact of everyday life, he admitted, "If I didn't enjoy it, I wouldn't do it. And I'm still really digging it."