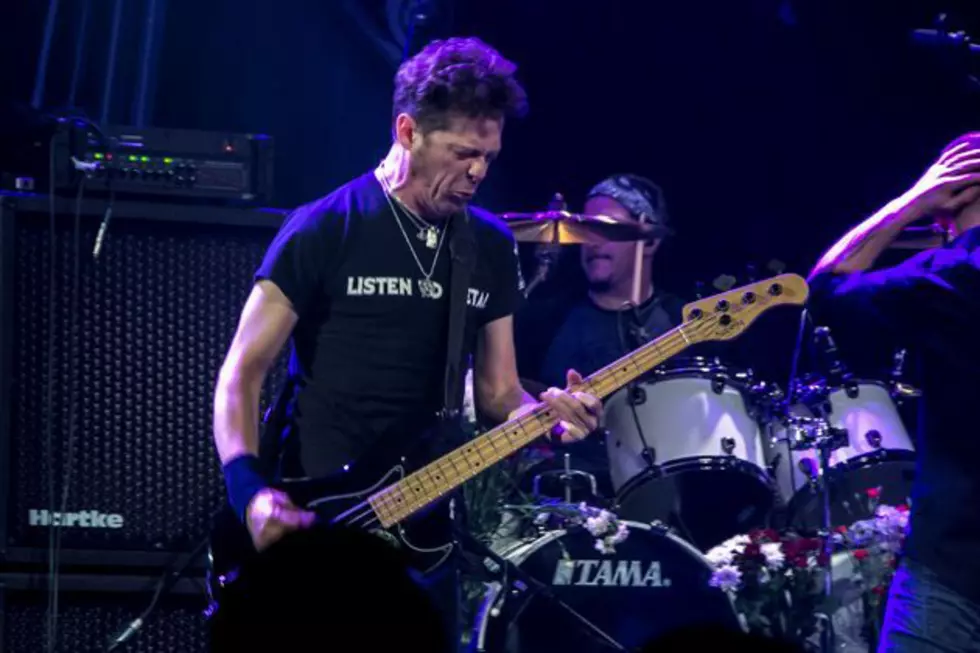 Jason Newsted Steps Away From Social Networking Sites
Kathy Flynn, WickedGoddessPhotography.com
There hasn't been much news from the Jason Newsted camp since his band Newsted canceled some Australian shows back in February. Now, it appears no immediate future communication or interaction via social networking sites will be coming from Newsted.
When you go to the official Newsted site, there's no content except the following statement: "Jason Newsted is not on Twitter, Instagram, Facebook, or any other social networking website as of September 15, 2014 & and has no affiliation with any such impostor sites using his name or likeness unlawfully."
No word yet on exactly what led to Newsted's decision. In a 2013 interview with RockRevolt, he praised social media.
"It's so important to me to remember what that feels like – to be a fan myself and understand that there are people out there that may feel that way about me as a fan," Newsted said. "So being "interactive" just comes naturally to me, no matter what the setting."
Newsted continued, "Sites like Facebook and Twitter make it so easy and fun to connect to people and share what's going on. I love being able to actually "talk" to fans (and I do look at it that way) and have gotten a lot of encouragement and inspiration from them. Hopefully I've given some back."
Newsted released both the EP 'Metal' and the full-length 'Heavy Metal Music' in 2013, with Jason Newsted handling both bass and vocal duties. 'Heavy Metal Music' debuted at No. 40 on the Billboard 200 chart.