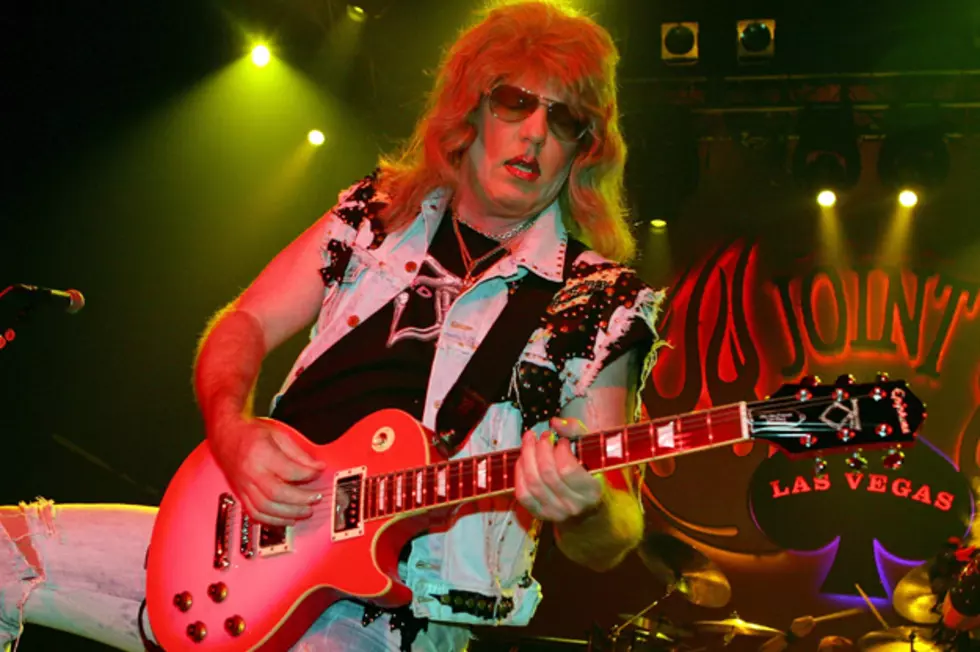 Guitarist Jay Jay French Talks State of Rock, Future of Twisted Sister
Ethan Miller, Getty Images
One of the topics brought up was whether any current bands are ready to step up and take the mantle when some of the current, older bands call it a day. French says (transcription via Blabbermouth), "Rock is a mature medium, and it's kind of aging itself out, and it doesn't seem to be replenishing its stock. And that's the saddest part of the rock business."
French went on to say, " When I was 17, none of my heroes — The Beatles, The [Rolling] Stones, The Who, Led Zeppelin, [Pink] Floyd -- none of those guys were older than 27; most of them were 25 years old. Think about this for a second. Most of these guys were 25 or 26 when I was 17. You tell me how many unbelievably great rock musicians there are that are 25 years old right now. You're gonna have to think long and hard. You're gonna find tons of female pop artists, tons of hip-hop [artists] or rappers, tons of country artists. Name me any [rock] bands that are 25 and younger who are blowing up the charts. That's the scary part — the replenishment of the genre."
French also clarified Twisted Sister's future live show plans after they recently announced a farewell tour: "Our final leg is the way it always is, which is however… We didn't say… We never… What we said was that 2016 will mark the end of our touring career. But we play shows — we play handfuls of shows every year. Do I imagine we'll play more than a handful in 2016? Absolutely. Do I know where they are? I have no idea. Do I know where the last one's gonna be? Do I know when the last one's gonna be? No. We're getting through this year, because we have dates to get through and honor A.J."
Listen to Jay Jay French's Interview on the Jim Chinnici Show