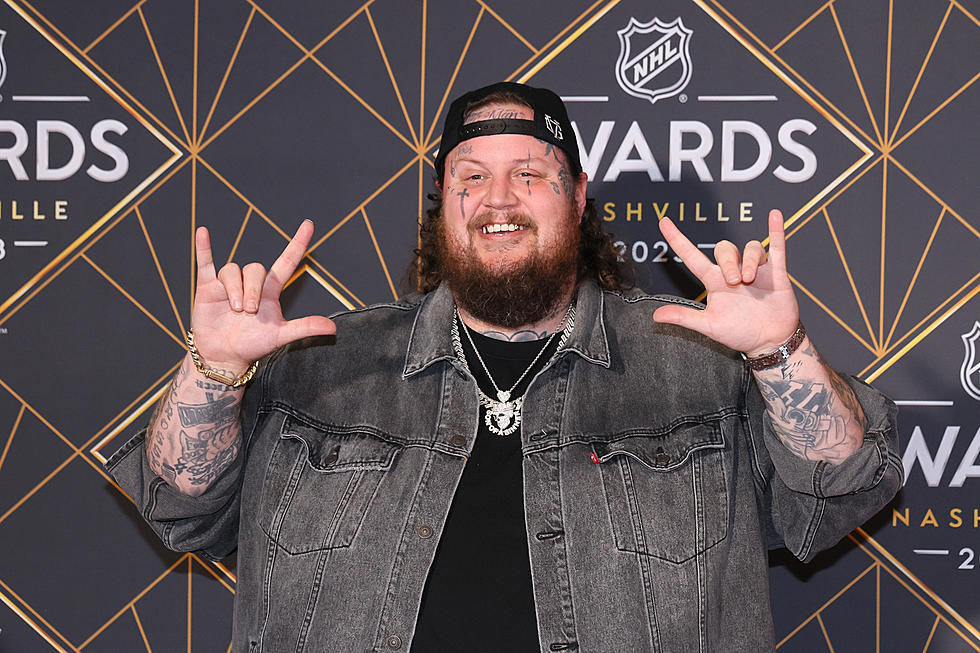 Jelly Roll Admits He'd Get Rid of '96 Percent' of His Tattoos – 'It's Embarrassing'
Bruce Bennett, Getty Images
Jelly Roll has an admission to make. Though the country rock crossover star is one of the more tatted up musicians you'll see, he'd rather he had not got some of the ink on his body that he's had over the years. In fact, he regrets a majority of it.
When asked about if he has any tattoo regrets by Jason Bailey on the Audacy Check In, the musician replied, "Oh, 96 percent of them. I have more tattoo regrets than I do 'Man I'm glad I got this.'"
The "Need a Favor" vocalist explained, "Listen, if Ronnie Radke who is a friend of mine hadn't beat me to blacking out his arms first, I would have done the same thing. Have you seen his arms? Now they're all just black ink and he covered up every tattoo on his arms. How you think at 16-years-old and how you think at 36-years-old are so dramatically far apart from each other. It's embarrassing."
The musician has clearly used his arms as a canvas over the years and even graduated to getting facial tattoos as well.
He tells Bailey, "The tour tattoos I would keep cause they do have a cool story, but the rest of these are like, yeah dude, I can't believe I thought like that." Then highlighting an example of one of his regrets, he hilariously notes, "I've got a Gerber baby smoking a joint tattooed on my arm. I don't know who authorized this in my life or who was around me at this moment, but I hate them."
READ MORE: Jelly Roll Names His Dream Rock Collaborator
The good news is that Jelly Roll seems to be on a roll in two major music genres, with "Dead Man Walking," "Son of a Sinner" and the chart-topping "Need a Favor" all hitting the Hot Rock and Alternative Songs chart, while he's been climbing the country charts with "Save Me" featuring Lainey Wilson. So if he wishes to do something about those tattoo regrets, he could probably afford to have them removed.
Jelly Roll just released his seventh studio album, Whitsitt Chapel, just last month.
Jelly Roll Speaks With Jason Bailey on the Audacy Check In
40 Worst Rock Tattoos of All-Time