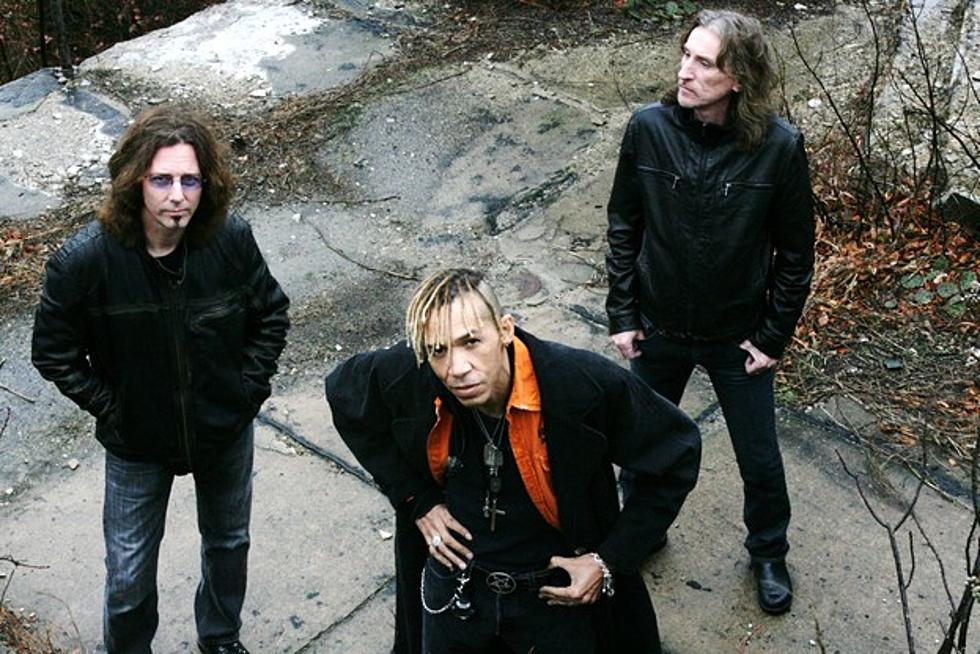 King's X to Tour for First Time Since Jerry Gaskill's Heart Attack
King's X will be returning to the road in September as direct support to Kansas. This is more than just a run of the mill tour announcement, because the band's drummer Jerry Gaskill suffered a major heart attack earlier this year.  He has recovered enough to be able to get back on the road.
"Not too long ago I was thinking I might not ever get back on a stage, now I'm ready and with the OK from all my doctors," says Gaskill. "What better way to get back than to tour with the legendary Kansas. Let's rock..."
Frontman Dug Pinick said, "I've been a huge Kansas fan since the beginning. I remember sitting on the floor with my friends listening to the just released record 'Song for America.' Fast forward years later, King's X is going on tour with them!! It is an honor to be doing shows with them. This is gonna rock!!"
Kansas guitarist Richard Williams is excited to have King's X as part of the tour. "We are really looking forward to the upcoming shows with King's X. They're a great band and a force to be reckoned with."
King's X will be touring in support their live CD/DVD 'Live Love In London.' The band also offered the download 'Burning Down Boston: Live at The Channel 6.12.91' earlier this year to help offset Gaskill's medical expenses.
King's X Tour Dates with Kansas
9/13/2012 -- New York, N.Y. -- Best Buy Theater
9/14/2012 -- Bethlehem, Pa. -- Sands Casino
9/15/2012 -- Atlantic City, N.J. -- Music Box
9/20/2012 -- Springfield, Ill. -- Prairie Capitol Conv. Ctr
9/21/2012 -- St. Charles, Ill. -- The Arcada Theatre
9/22/2012 -- Minneapolis, Minn. -- The Myth
10/4/2012 -- Des Moines, Iowa -- Val Air Blrm
10/5/2012 -- Salina, Kan. -- Stiefel Theater
10/6/2012 -- Kansas City, Mo. -- The Uptown Theater