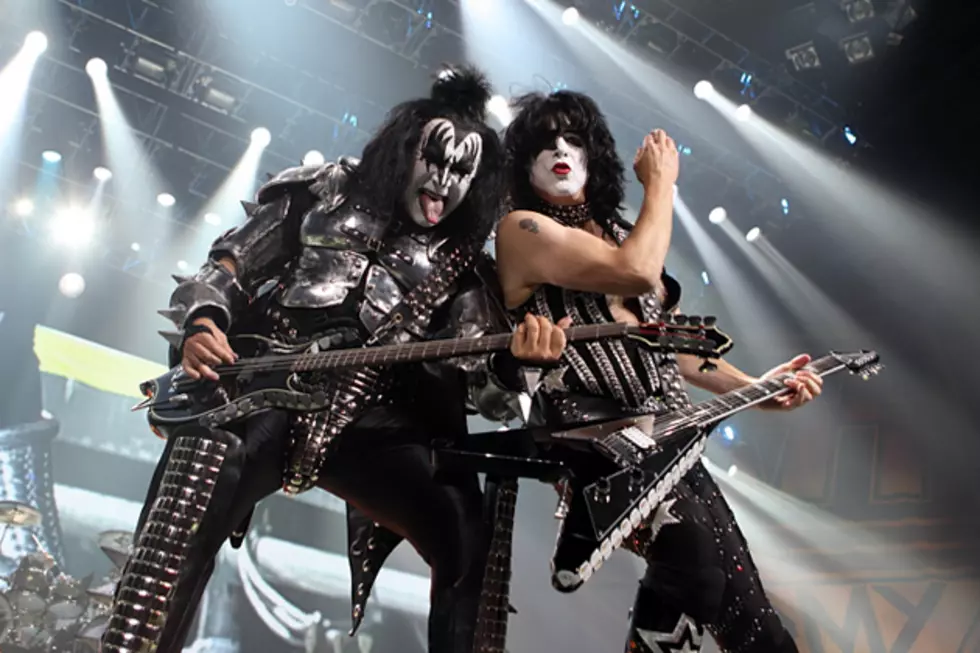 Current and Classic KISS Members to Share Table at Rock and Roll Hall of Fame Induction
Mary Ouellette, SheWillShootYou.com
Update (11:40am): Sources claim that Vinnie Vincent will, in fact, attend the Hall of Fame ceremony as well.
With the tremendous amount of drama surrounding the 2014 Rock and Roll Hall of Fame induction of KISS, there are many questions being asked. One of these questions, however, has just been answered. According to a new report, the full current KISS lineup will attend the induction ceremony, as will founding members Ace Frehley and Peter Criss, along with former guitarist Bruce Kulick.
Since it was announced that KISS was accepted into the Rock and Roll Hall of Fame, the band and the institution have butted heads over major details. Because of these issues, KISS will not be performing at the Rock Hall ceremony. Additionally, despite protest from Paul Stanley, current KISS members Tommy Thayer and Eric Singer will not be inducted along with the band's "classic" members, creating more hostility towards the Hall.
Despite said issues, all surviving KISS members past and present (with exception of Vinnie Vincent) will sit at the same table during the April 10 ceremony. "I personally don't care about attending," Eric Singer told Rolling Stone before getting the invite, "but if Gene and Paul say, 'No, we want you there,' no problem. I'm there for you guys. I'm there for Gene and Paul and Tommy. For Kiss, the way it stands now, no problem. Or if they just want me to be there to celebrate Kiss in general, and that means everybody, fine, great, because I'm part of the whole story."
Bruce Kulick also accepted an invitation to sit at KISS' table. "The fact that they want me at their table means the world," Kulick tells Rolling Stone.
The Rock and Roll Hall of Fame induction ceremony will be held at the Barclays Center in Brooklyn, N.Y. on April 10. The event will later be televised via HBO in May.