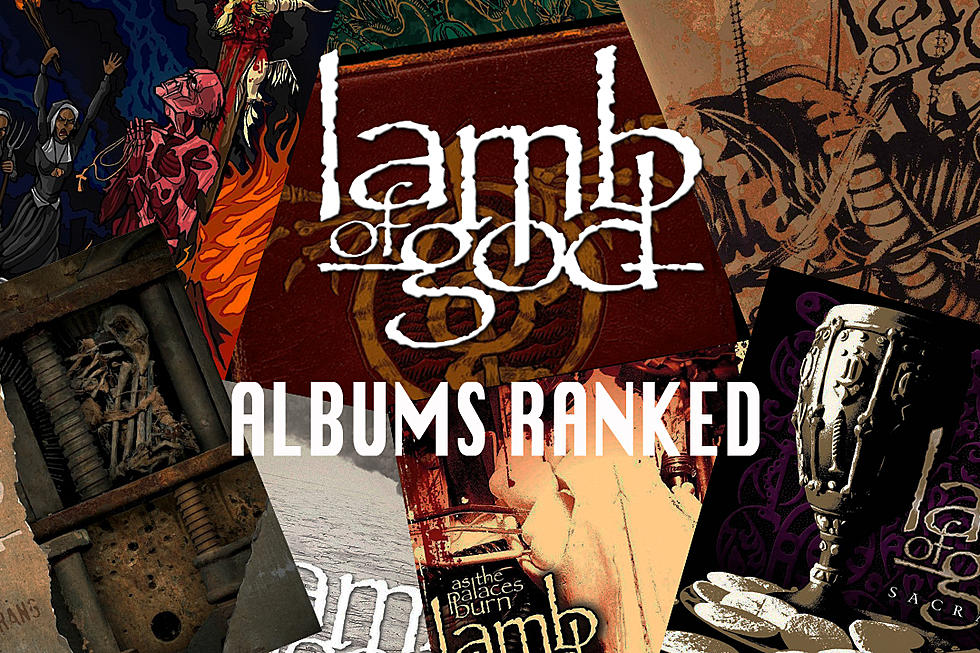 Lamb of God Albums Ranked
Loudwire
In the Christian tradition, the lamb of god represents Jesus' willing sacrifice for the purpose of taking away the sins of the world -- a concept based on the earlier Old Testament definition of the scapegoat, which was unwillingly blamed and cast out to carry out the same essential function.
In the more recent times, a band called Lamb of God became one America's most successful heavy metal acts, thanks to their uncompromising music and lyrics that were unafraid to challenge society's injustices and religion's hypocrisy – until one of their own ironically found himself the scapegoat of a tragic incident.
Not that anyone could have possibly seen this biblical coincidence (about which more, shortly) coming when Burn the Priest (as Lamb of God were originally known) were formed in mid '90s Richmond, Virginia, spending the next half decade honing their craft in relative anonymity until a self-titled debut finally emerged in 1999.
One year later, having decided that a name like Burn the Priest was bound to limit their appeal, Lamb of God was officially christened on the prophetically named New American Gospel, and this release, together with 2003's As the Palaces Burn and 2004's Ashes of the Wake, consolidated the band's position among the leaders of the so called New Wave of American Heavy Metal.
Now signed to a major label and certified headliners, both at home and abroad, Lamb of God continued growing from strength to strength with ensuing efforts like 2006's Sacrament (which earned a Grammy nomination), 2009's Wrath (which went to No. 2 on the Billboard charts) and 2012's Resolution, which saw the band embarking on their most ambitious world tour yet.
Alas, it was during this trek that singer Randy Blythe was arrested in the Czech Republic on a charge of committing intentional bodily harm on a fan who died from injuries sustained after climbing on stage during the band's show in Prague – eventually enduring a lengthy trial that put Lamb of God on ice for years, and nearly saw him scape-goated for a freak tragedy resulting from heavy metal's long established stage-diving tradition.
Fortunately, once LoG overcame that long and traumatic episode, they were able to reemerge in 2015 with a powerful new album called VII: Sturm und Drang, and got back to what they do best: driving American metal's march across the 21st century with their usual musical and lyrical forcefulness – all of which we will discuss as our gallery above ranks Lamb of God's albums.
See Lamb of God in 10 Bands That Were Banned From Countries