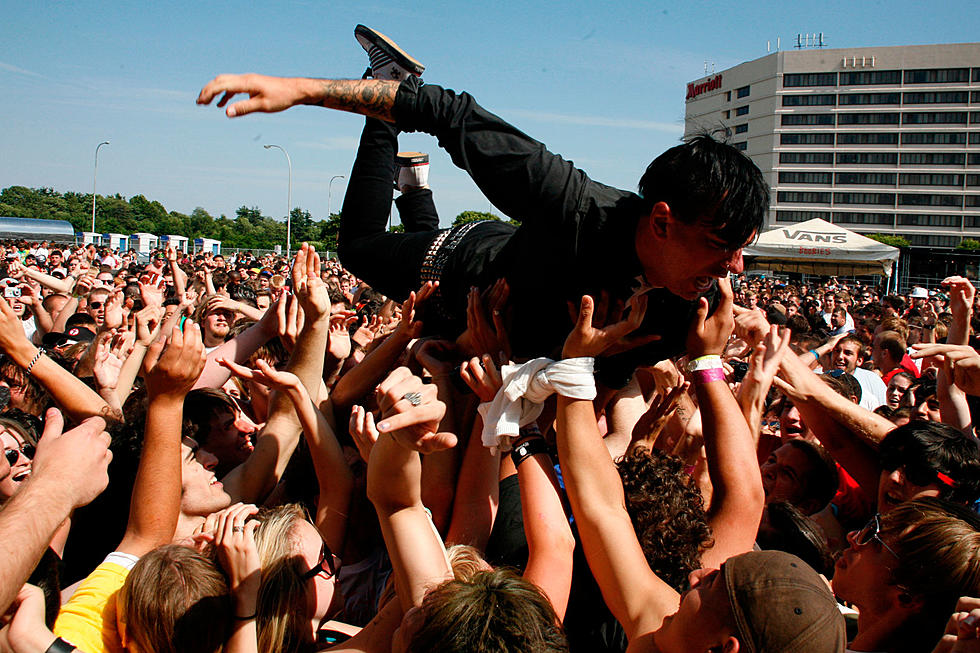 Today Is the Last Warped Tour Date Ever
Cory Schwartz, Getty Images
Today (Aug. 5) is the last Vans Warped Tour date ever. The traveling festival will close its doors after the final note rings out tonight in West Palm Beach, Florida. Founder Kevin Lyman took to Twitter this morning to share a few words on the final day, saying, "It's the last @VansWarpedTour day of the summer, and I will always say you can never let your guard down until the last truck is loaded and everyone is home safe. [The] catering truck caught on fire last night! Awesome crew is pulling something together though."
Last night (Aug. 4), the official Warped Tour account tweeted a recap of the Tampa date, ending their note with a broken heart emoji and saying, "See you all tomorrow at the final show."
It was announced last Nov. that 2018 would be the tour's final year. "We were doing fine, but we had a pretty big dip last year," shared Lyman in an interview with Billboard. "It was that younger end of the demo. It was an interesting tour -- the bands didn't feel the dip because the fans that were there were super engaged… Everyone's lining up at 11 o'clock and they don't want to miss a band. So that [younger] demo changed, but then I talked to people after the tour and bands did great on merchandise, they had great crowds -- everyone had good crowds in front of the stage. But that casual fan that's learning how to go to a music festival -- they were not there last summer,"
While today is the conclusion of the tour itself, Lyman has already alluded to a Warped event of some sorts next year. "The enduring spirit of the Vans Warped Tour remains as bright as ever, continuing to inspire creativity and ambition in new and exciting ways as we prepare for a 25th anniversary celebration in 2019," he revealed in a statement.
Warped began in 1995 as an alternative rock festival, but soon evolved into the touring juggernaut we know it as today. It gave a platform for everything from punk (NOFX, Pennywise, etc.) and ska (Less Than Jake, Reel Big Fish, etc.) bands to emo (My Chemical Romance, From First to Last, etc.) and pop punk (Blink-182, Fall Out Boy, etc) bands (as well as everything in between and beyond) to grow and prosper. It was a truly unique event that served as a home for those who felt as though they didn't have one. The Warped Tour will be dearly missed.
Here are the most anticipated hard rock + metal albums of 2018:
Here are 10 unforgettable crowd participation moments: