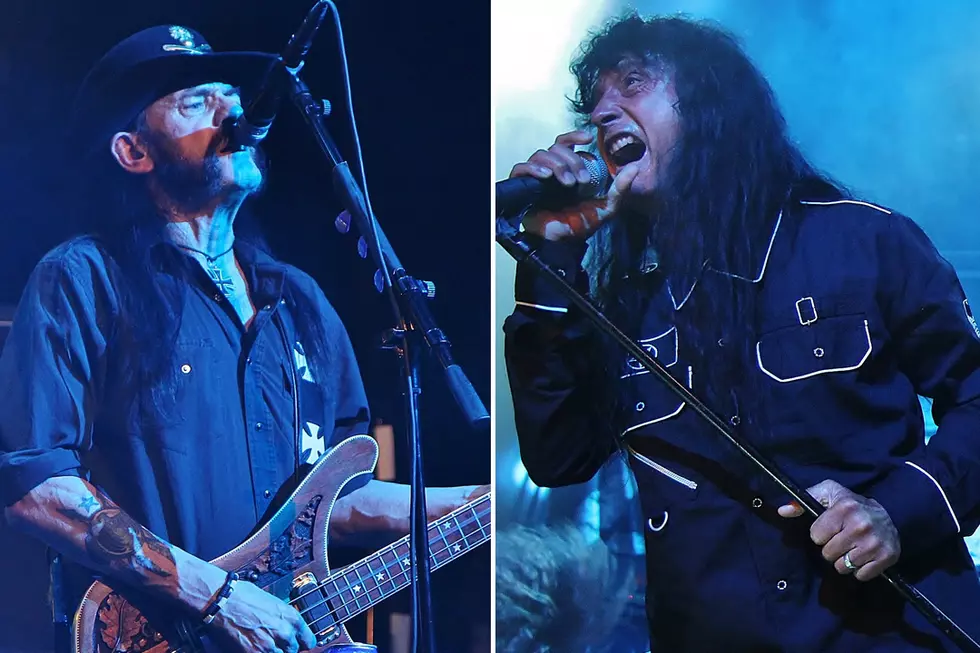 Motorboat 2015: Day 3 – Arrival in Nassau, Bahamas + Shows by Motorhead + Anthrax
Liz Ramanand, Loudwire
Motorboaters woke up in the very beautiful Nassau Bahamas on the third day of the 2015 Motorboat cruise and whether you went to the brewery in town, the Bacardi Bar, snorkeling or took a cab over to Atlantis, Nassau is a breath of fresh air for any tourist who wants a bit of sun.
Unfortunately the sun didn't last towards the end of the day and as the metal heads got back on the boat rain was in the forecast.  Performances on the outside Deck Stage had to be rescheduled and Hatebreed, Budderside and Fireball Ministry had to perform later in the day. That still didn't stop fans from a little mosh pool during Hatebreed's obliterating set.
Finnish band Santa Cruz was the only act occupying the Dazzles lounge and they rocked fans faces off! While over in the Stardust Theater Anthrax took hold and sang favorites "Caught in a Mosh" their covers of Joe Jackson's "Got the Time" and Trust's "Antisocial." Their encore included another cover this time it was Black Sabbath's "Neon Knights" and the notable tune "Indians." Joey Belladonna and the gang brought an immense amount of energy and wow'd the crowed thoroughly.
It was Motorhead's night to shine and Stardust Theater was already rocking with the rough seas. Despite dealing with the motion of the ocean Lemmy Kilmister belted out favorites "Metropolis," "Ace of Spades" and "Over the Top." The loudest boat hitting the high seas wouldn't live up to its name if "Overkill" wasn't played and that's exactly how Motorhead ended their set.
Even with rain, day three wasn't a wash out, check out photos of some of the bands above. Stay tuned for our coverage of the exciting last day of Motorboat 2015!
See Rock Stars in the '80s, Then and Now
Slayer's Kerry King Plays Wikipedia Fact or Fiction