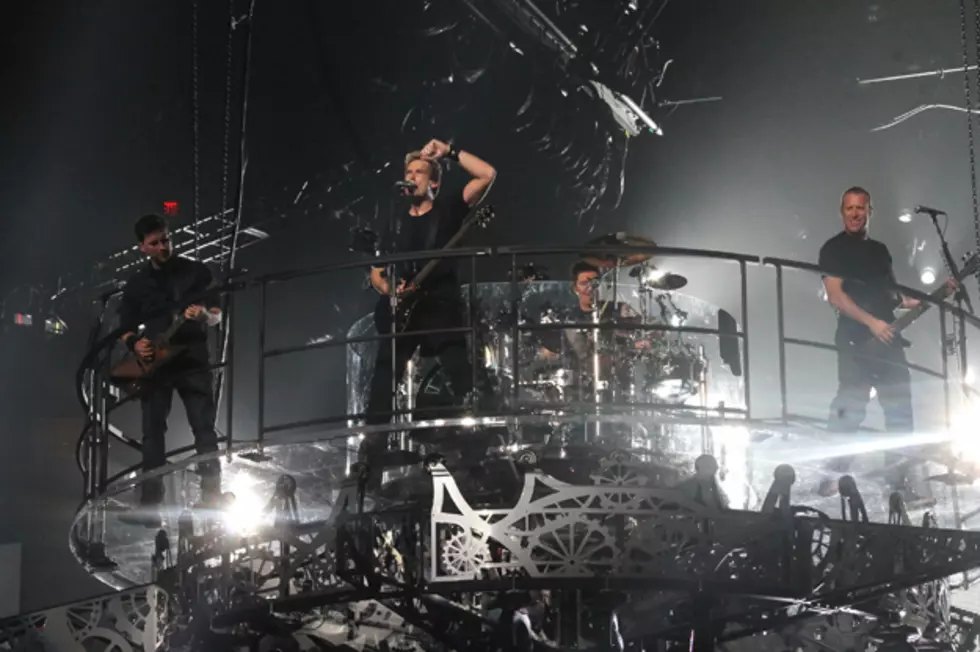 Nickelback, Bush, Seether and My Darkest Days Bring the Rock to New York City
Nickelback put on quite a show for their faithful fans at Madison Square Garden. They kicked off their set with 'This Means War' off of their latest album 'Here and Now.' On the first stage (yes the first stage) they also performed 'Never Again,' 'Something In Your Mouth', 'Photograph' and 'Far Away.'
The band then kicked things into high gear as they descended from their floating stage while playing 'Bottoms Up.' They got face to face with their fans as they busted out 'Rockstar', 'Someday', 'Animals' and numerous others.
The Bush army was definitely present in the Garden as Gavin Rossdale and the gang erupted with 'Machinehead' and then got fans rocking with new material such as 'The Sound of Winter.' They also played classic Bush songs such as 'Everything Zen,' 'The Chemicals Between Us,' 'Glycerine' and more. It was evident that the crowd was under the dreamy aura of Rossdale and the sound of Bush.
Seether had a solid set, as they played radio hits such as 'Tonight', 'Country Song', 'Broken' and many others, not to mention frontman Shaun Morgan had an intriguing ornament of a buttocks on his microphone.
My Darkest Days opened up the show with their tracks from their new album 'Sick and Twisted Affair' as well as party tracks 'Porn Star Dancing' and 'Move Your Body' from their self-titled debut album. For a full list of dates for the 'Here and Now' tour, go here.
Check Out Photos From the Show at Madison Square Garden