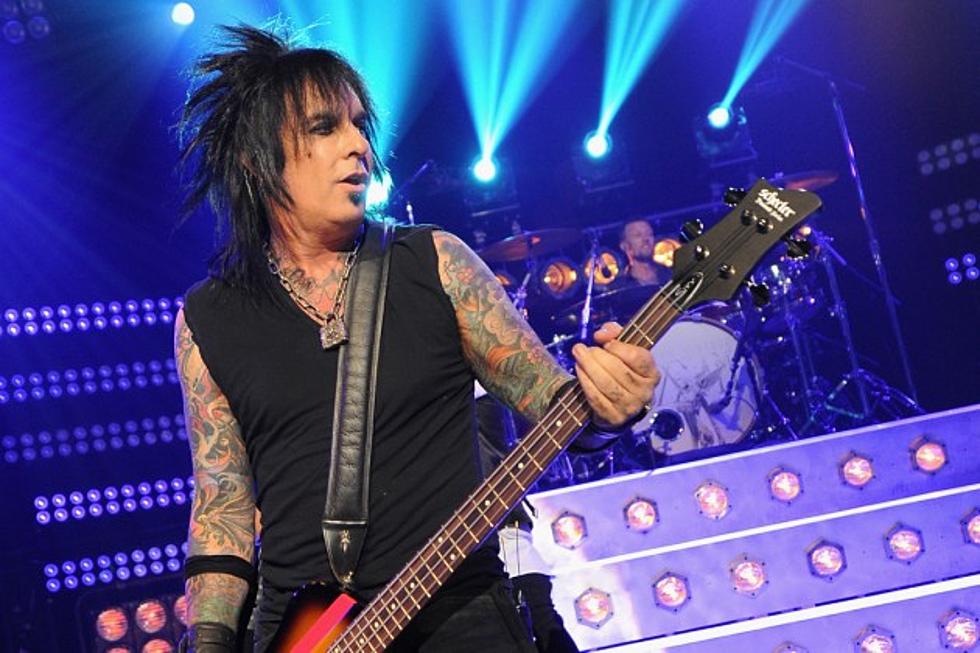 Nikki Sixx: 'I Will Never Play Another Motley Crue Song Again' After Final Tour
Kevin Winter, Getty Images
Motley Crue will play steadily on their 'Final Tour' through the end of the year before performing their last show in Los Angeles on Dec. 31. Fans of the band should make sure to catch them playing while they can because once that final show comes and goes, Nikki Sixx says he'll never play a Crue song again.
In an interview with RiffYou.com, Sixx talked about moving on with his band Sixx: A.M. after Motley Crue's touring life ends. "A lot of times, I see people try and do 'the next thing' and it's just kind of the same as the other. [If that were me] I'd think, 'Well, why not just do Motley Crue?' But why would I do another version of Motley Crue? Sixx: A.M. is completely different musically, spiritually, emotionally, visually…and that gives me pride," the musician stated. "The people who are coming to see us, are coming to see Sixx: A.M. We don't play Motley Crue music and we never will play Motley Crue music. The day Motley Crue plays its last show, I will never play another Motley Crue song again…even if it's one I wrote. To be respectful to Motley Crue is the biggest gift I can give to fans."
As for his life after Crue, Sixx says it will be a busy one with no retirement in sight. "I'm loving finishing off the Motley Crue stuff, but my expectations are high for Sixx: A.M.," the musician says. "The first thing we have to do is take it around the world and play in front of everybody. Then we have to release the right fourth record and just go out there and do it. My expectations are that we are an arena band."
Sixx has said that fans can expect a new album and world tour from Sixx: A.M. in 2016. As for Motley Crue, check out a full list of Motley Crue's North American final tour dates here.
Sixx: A.M.'s James Michael and DJ Ashba Talk 'Modern Vintage' Album + More
See the Yearbook Photos of Nikki Sixx+ Other Rock Stars