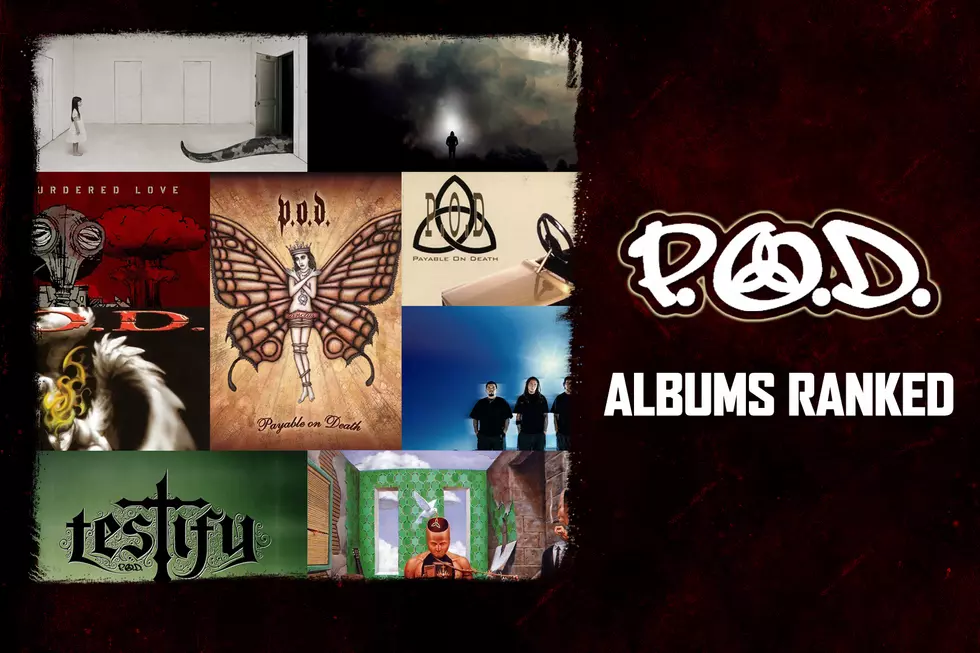 Rescue / Atlantic / INO / Columbia / Razor & Tie / Universal / T-Boy
For the past 20 years, P.O.D. have proven to be an enduring act in rap rock and alternative metal. From the beginning, the group has brought a dynamic take on those genres, injecting their music with all kinds of different flourishes along the way.
Frontman Sonny Sandoval offers uplifting, but very real lyrics that don't shy away from some of life's colder realities and aspects. Despite P.O.D.'s faith-based roots, their message can inspire people of any background and upbringing, speaking to their strength as a band.
We looked through their entire discography, from their scrappy days as a young punk band, to writing huge concept records about faith and perseverance, and ranked it all from weakest to strongest in the gallery below!
10 Greatest Collaborations in Hard Rock + Metal