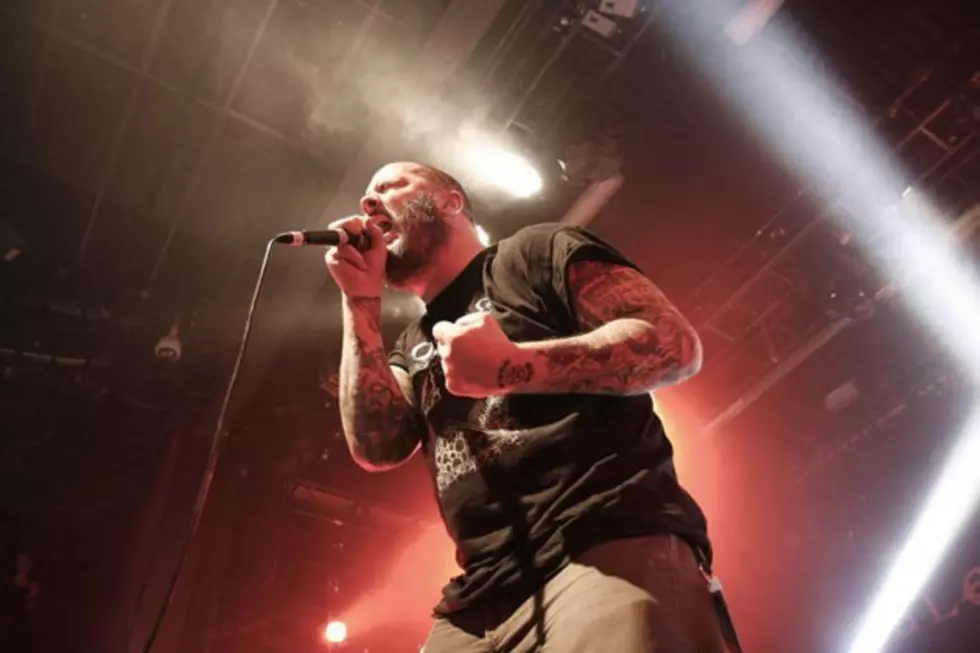 Philip Anselmo on Autobiography Progress: 'I Don't Wanna Do It'
Liz Ramanand, Loudwire
Philip Anselmo has a storied history in the metal scene and there was plenty of anticipation when it was announced in 2012 that he had signed a book deal to pen his memoir. But at the time, it was revealed that the book tentatively titled Mouth for War: Pantera, Pain & Pride -- Heavy Metal Highs, Drugged Out Lows & the Battle for My Lifewas to be co-written by Anselmo's pal, crime author and future partner in the Housecore Horror Festival, Corey Mitchell. However, a wealth of musical projects and the 2014 death of Mitchell has put the book on the backburner and Anselmo has revealed that his desire to do the book is not what it once was.
Appearing on the Metal Sucks Podcast, Anselmo was asked about the book and he responded, "I don't wanna do it. I don't wanna do it." He elaborated, "Here's my take on it … After reading Rex [Brown]'s book and then all that's been said and whatnot about Pantera, I don't wanna do it right now. I'm 47 years old. I think I'm pretty open with the press these days. I ain't got s--t to f---ing hide, and I tell my side of the story. And it's like I'm an open book as it is -- you could ask me f---ing anything, and I'll tell you the f---ing truth, and that's about that."
He adds, "As far as my private life goes, my private thoughts, and this and that, I'm not so g--damn sure that I want the rest of the world knowing all my g--damn business. It's, like, there's gotta be some limit or line there."
Addressing Mitchell, Anselmo stated, "We're gonna continue on with the horror festival in his honor, because he was the hardest worker and… he was a tremendous believer in the horror fest. So, really, out of our union and supposed work and the book and whatnot, really, it was the horror fest that came out the truest and to be the most real and in-common thing that we had with each other: the love of horror films and extreme music. I think that was a lot more fun for him to do than any of the bulls--t we did with the book. We didn't even get past… barely past puberty as far as talking about the f--king book."
The singer revealed that while he has no interest in finishing the book right now, "somewhere down the line, hopefully, thirty years from now, if I'm f--king lucky, or if I'm on my deathbed, then f--k it, I'll speak and spout it out and tell everybody what the f--k and whatever. But right now, I'm not real interested in doing that. I'm more interested in writing new music and producing bands and moving forward."
Hear Philip Anselmo on the Metal Sucks Podcast
Philip Anselmo Remembers Dimebag Darrell as the Greatest Metal Guitarist
See Where Dimebag Darrell Ranks Among the Top 50 Hard Rock + Metal Guitarists