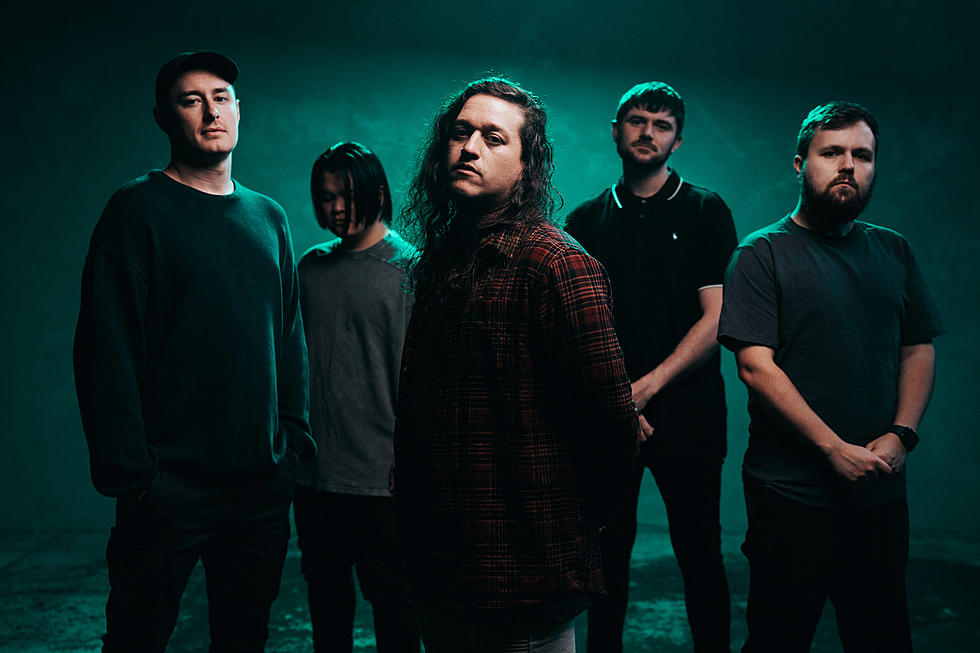 Polaris Address Immediate Album + Tour Plans After Death of Guitarist Ryan Siew
Third Eye Visuals
The unexpected death of a band member will obviously have an impact on a group, and Polaris have taken their time to sort through what they want to do after guitarist Ryan Siew died last month at the age of 26. The group recently expressed their intent to continue as a band, and now they're addressing exactly when you can expect to see them again and what they plan to do about their recently completed album.
Siew, who joined the group in 2013, passed away the morning of Monday, June 19. The band bowed out of the remaining dates on their European tour to grieve.
Now, in their statement, they share their intent to release their Fatalism album on schedule, with a Sept. 1 release date locked in. These will be the last set of songs that the band wrote with Siew. They's also expressed their intent to return to the road in Australia and North America for shows in September and October. The full statement can be read below:
Dear friends,
After much consideration, in the face of everything we are dealing with, we have decided to proceed with our upcoming plans. This means our new album FATALISM will still be released on September 1. This is the last set of complete songs that we wrote together with Ryan, and though the circumstances of their release are now framed by this tragedy, the meaning of the songs and the love we have for them has not changed. We are incredibly proud of this record and looking forward to sharing it with you, and now more than ever we hope that you connect with it.
The Fatalism Australian & North American tours will be going ahead as planned. Please note that the Brisbane & Newcastle shows of the AU tour have already sold out. We also have another short set of international dates that were booked several months ago, which we will be announcing very shortly. These shows were always going to be special to us, but now they come with a different weight. Playing these shows will not be easy… It will be different. It will be beautiful & bittersweet. But this is what we love most, and right now we choose to put our faith in the healing power of art and community. We want to do this for ourselves, for you, and for Ryan. We hope to see you there.
With love,
Polaris
READ MORE: Polaris Vow to Move Forward, Thank Fans for Support After Guitarist's Death
In 2013, Siew joined Polaris, assuming lead guitar duties as Rick Shneider, who had been with the group since their 2012 formation, switched from lead to rhythm guitar. He's been featured on both of their full length albums — 2017's Mortal Coil and 2020's Death of Me.
August Burns Red, Kublai Khan TX and Currents will join Polaris on their Australian tour, while Currents, Varials and Paledusk are on board for the band's U.S. tour dates.
Rockers We've Lost in 2023
Rock and metal musicians and icons who died in 2023.