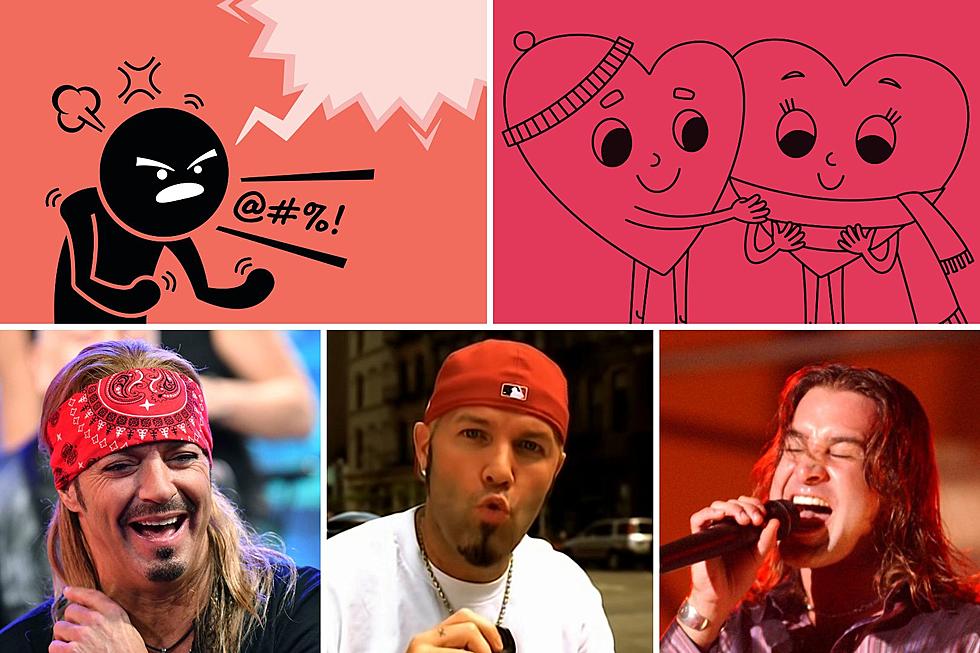 10 Rock + Metal Bands People Used to Hate But Totally Love Now
leremy, iStock/Getty Images / Sergei Krestinin, iStock/Getty Images / Emma McIntyre, Getty Images / YouTube: LimpBizkitVEVO / Keff Kravitz, Getty Images
Here are 10 rock and metal bands that people used to hate but totally love now.
Being a hated band is almost like a badge of honor. It typically means your music is overwhelmingly successful — more so than any ordinary artist — and especially when it comes to breaking the mold, this type of success can paint a target on an act's back.
There will always be detractors when it comes to music. It is, after all, subjective art, and not everyone will respond in the same manner.
Nu-metal, to so many, was a black mark on the good name of metal and rap/hip-hop, making Limp Bizkit one of the most reviled artists of their generation. Sure, millions of people loved the band back in the day, but there was much criticism levied at not only their music, but imagery and influence on culture as well.
READ MORE: 100 best Rock Albums of All Time, According to Critics
Nowadays, you could not be cooler in professing your fandom of the Bizkit.
That's just one example of a massive turnaround, flipping the hate into pure love and against all odds.
Here, we dig a bit deeper at some others artists who have been the subject of scorn and are now, at long last, beloved my (almost) all.
Bands People Used to Hate But Totally Love Now
Whether people hated them in the first place or it was just cool and trendy to hate them, everyone has come back around now!
Gallery Credit: Joe DiVita
15 Maligned '90s Rock Albums That Deserve a Second Chance
Did everyone judge too harshly?
Gallery Credit: Chad Childers, Loudwire
Over 150 songs! Listen/follow here.