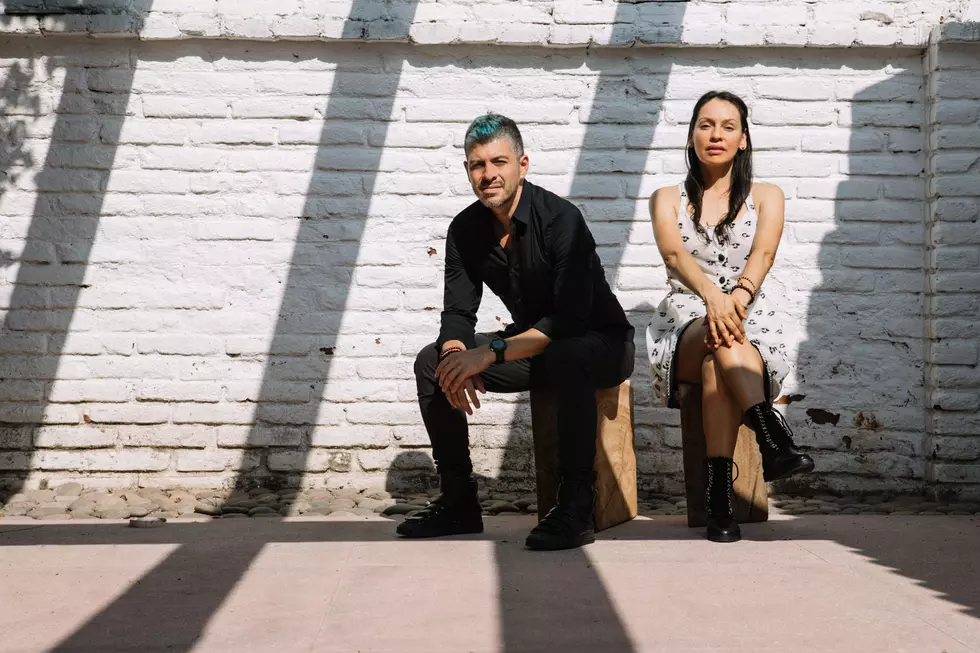 Rodrigo y Gabriela Release Unplugged Cover of Metallica's 'Battery'
Photo by Edru Yildiz
Acoustic guitar duo Rodrigo y Gabriela have shown their love for Metallica in the past, and they'll do so once more on an upcoming Record Store Day Black Friday EP. The Mettal EP will arrive on Nov. 29, with the pair's take on Metallica's "Battery" highlighting the offering.
Rodrigo says, "It's no secret that we love Metallica. Master of Puppets changed everything for us when we first heard it all those years ago."
Gabriela adds, "We've played parts of 'Battery' in our live set for many years. We're so happy to release our studio version in full for our fans. Thank you to the fans for coming with us on this trip, and eternal gratitude to Metallica for the incredible music."
The pair are issuing the Mettal EP as a one-sided 12" vinyl offering, limited to a 2,500 run available only at independent record stores. Side two of the vinyl will have an artistic etching, which can be viewed below.
The EP is a companion piece to Rodrigo y Gabriela's Mettalvolution full length album. In addition to Metallica's "Battery," you can hear the pair sharing their love for thrash metal on covers of Megadeth's "Holy Wars" and Slayer's "Seasons in the Abyss" as well. Check out the Metallica "Battery" cover below.
Rodrigo y Gabriela, "Battery" (Metallica Cover)
All Metallica Songs Ranked