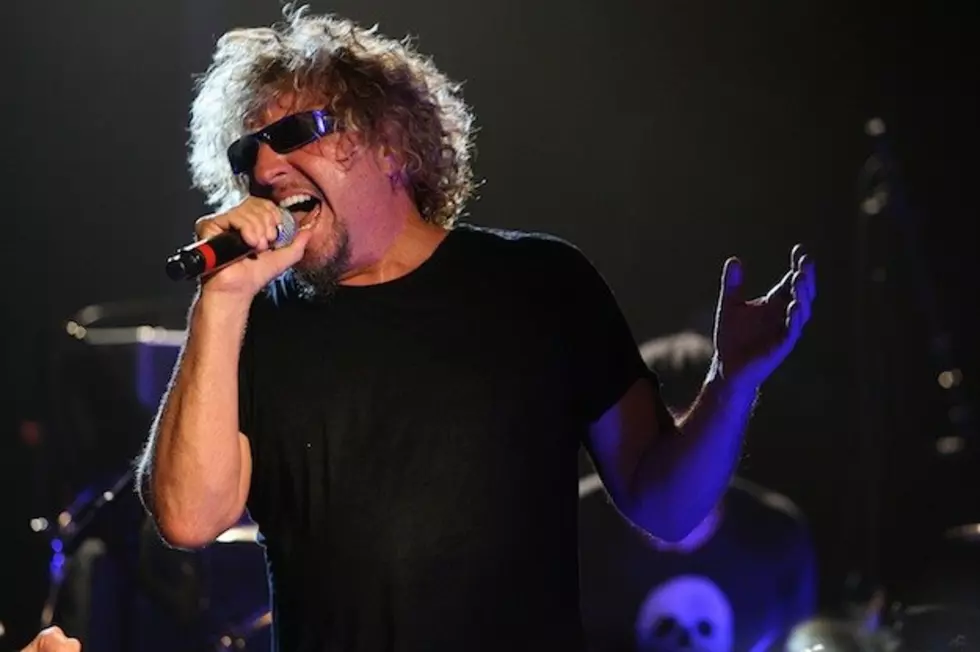 Sammy Hagar Not Impressed With New Van Halen Tunes
In a new interview, Chickenfoot singer and former Van Halen frontman Sammy Hagar talks candidly about what he thinks of the new Van Halen material featuring original lead singer David Lee Roth.
When asked about his feeling about the new Van Halen album, 'A Different Kind of Truth,' Hagar tells RadioMetal.com, "What I've heard so far, I wasn't impressed with at all, personally. I think in Chickenfoot, we've raised the bar a little bit on what a four-piece rock band can do, and I think they chose to take the easy route and take some of their old stuff and and re-record it instead of writing new songs. Who is Van Halen today? I don't know, I don't think the fans are going to be happy with it. I couldn't care less if it's the biggest album of the year, that wouldn't be important to me, what is important to me is that, as artists, why would you do that?"
He goes on to say, "They haven't released an album since my last album in something like 1991 or '92, and then they just go back. To me it makes a strange statement, it kind of says, 'We don't have anything, we're not a band anymore, we're not creative.'"
Hagar continues to view his opinion on the new Van Halen music as follows, "I think there's zero inspiration and zero creativity. If there was any, they would write new songs. What does the band do? When Chickenfoot got together for our first album, we were four new guys and we got together and wrote ten, twelve songs and made an album. When we decided to do our second album, we didn't go back and take the two songs that were left over from the first album, we wrote all brand new songs."
When asked about the comparison between Chickenfoot and Van Halen and if it bothers him, Hagar says, "I think it's a joke, sure I love the comparison as long as it's fair. Not because you're a big Eddie Van Halen fan, you think that he's God therefore you think that he's better than Joe [Satriani], you have to be bipartisan and just listen and watch both of them play."
"Listen, I played with them both, I can tell you right now: there is no comparison today. Never mind the innovator that Eddie was. I'm talking about what they can play today."