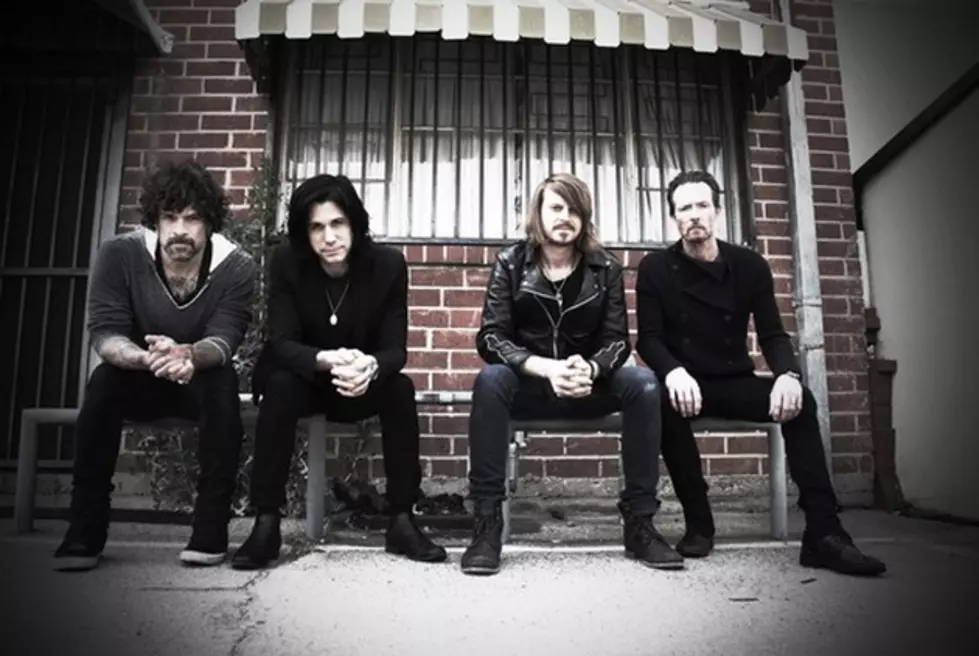 Scott Weiland and the Wildabouts Reveal New Guitarist
Jamie Weiland
Last month Scott Weiland and the Wildabouts guitarist Jeremy Brown passed away unexpectedly the day before the band's debut album Blaster was released. With North American tour dates set to begin this weekend, Weiland has announced the addition of Australian guitarist Nick Maybury to the lineup.
In a statement, Weiland says, "Jeremy had big shoes and no one can fill them. Along with Tommy Black (rhythm guitar player in the band), he was my best friend and my collaborator.  But we have to soldier on. Nick is an incredible player and is a great fit for the Wildabouts."
Maybury has played with a variety of artists on stage and in the studio, such as Alice Cooper, Dave Navarro, The Madden Brothers, Debbie Harry, The Veronicas, The Sayers Club and Michelle Branch.
In a recent interview, Weiland indicated the Wildabouts would continue. "Blaster was an album that was written by a band. If a person dies in a band, you don't break up the band and not promote the album," stated the singer. "That's not what Jeremy would have wanted us to do. Yeah, I'm gonna quit? No, you don't do that. If a soldier goes down, you keep on fighting. It's a tragedy what happened, but I'm gonna give up my career?"
The Wildabouts' tour begins with the Welcome to Rockville festival in Jacksonville, Fla. on Saturday, April 25. They'll play a combination of festivals and solo dates wrapping up with the Stars & Stripes Festival in Sterling Heights, Mich. on June 27. For all their dates, go here.
See the Rockers We've Lost in 2015