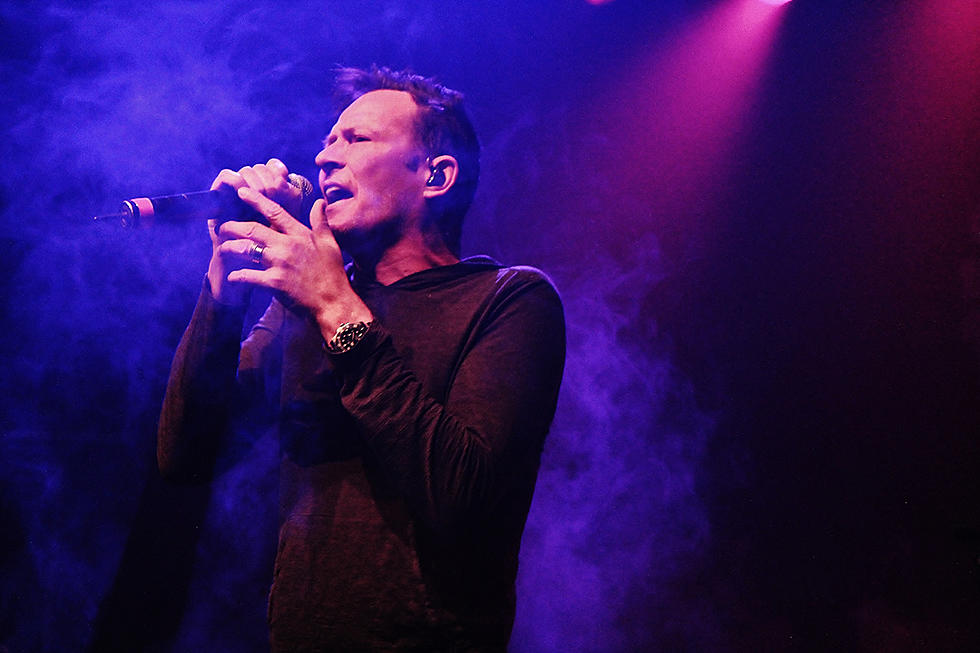 Scott Weiland & The Wildabouts Rock New York City Fans
Liz Ramanand, Loudwire
Whether you know Scott Weiland from Stone Temple Pilots or his years with Velvet Revolver, one thing that's undeniable is that he has been an integral part in creating some of rock's most memorable tunes. We recently caught Weiland and his band The Wildabouts at New York City's Gramercy Theater.
With his megaphone in hand Weiland belted out "Crackerman" and other notable Stone Temple Pilots songs "Vasoline" and "Meatplow" which definitely got the crowd pumped. Halfway through the show Weiland told fans to put their phones away and enjoy the show with their eyes rather than watching it through a screen. While some fans relentlessly kept their phones out to document the concert, most of the crowd enjoyed took time to focus on the show itself, which featured other STP favorites like "Big Empty" and "Dead & Bloated."
Scott and the Wildabouts performed original material "The Way She Moves," "Amethyst" and a moving performance of "Circles" dedicated to the band's original guitarist Jeremy Brown, who passed away earlier this year.  All in all, fans were pleased as the band jammed to the set-ending Stone Temple Pilots track "Unglued."
Atlanta rock band Biters performed an energetic set as they took the stage beforehand. Other support included New York's own bluesy rock band Ten Ton Mojo and jazz fusion act Project Grand Slam.
Check out our gallery of Scott Weiland & The Wildabouts and Biters performing in New York City above!
10 Unforgettable Scott Weiland Moments: