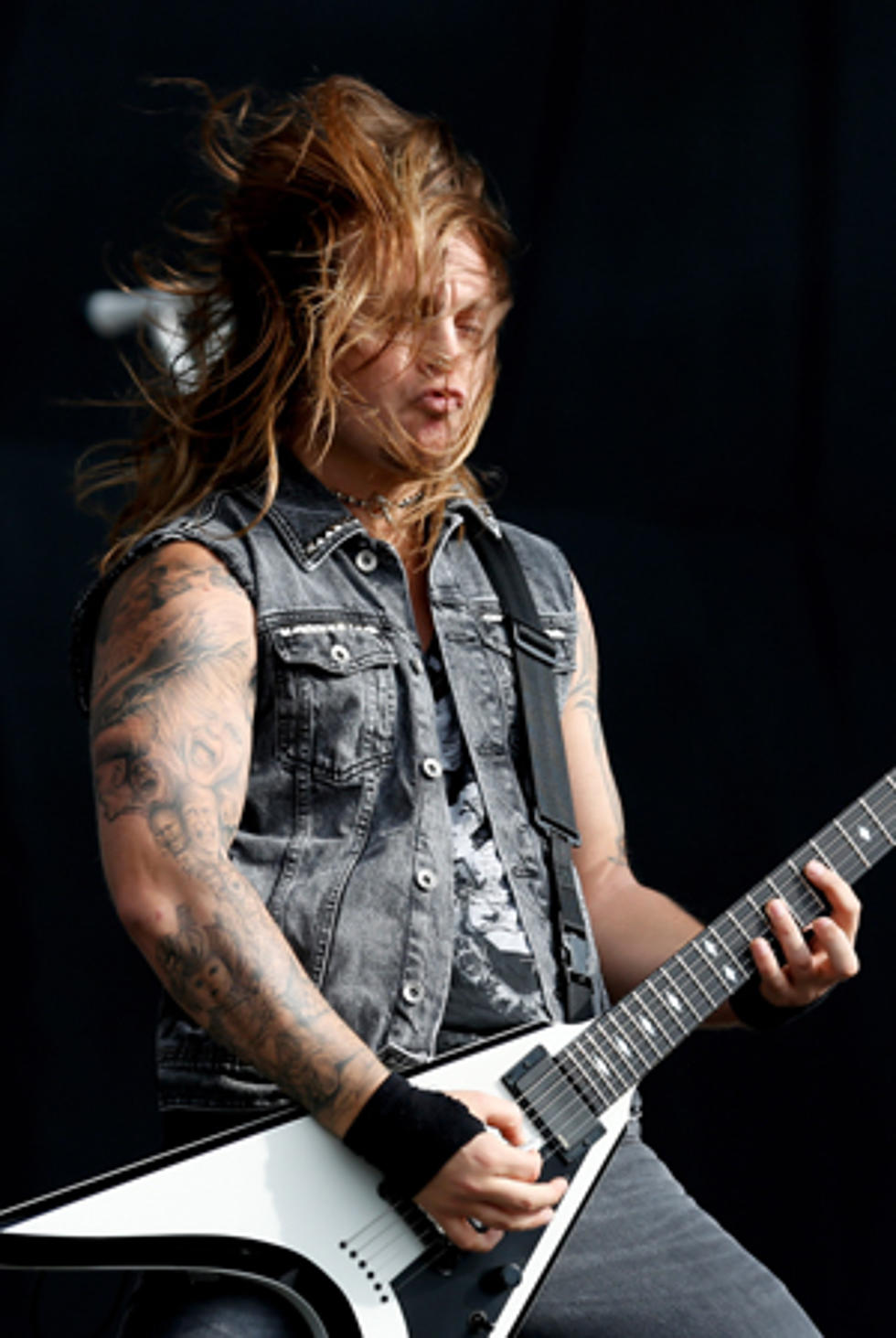 It's Bullet For My Valentine Singer Matt Tuck's Tattoo!
Simone Joyner, Getty Images
The screaming flesh belongs to Matt Tuck, singer and guitarist for the blistering UK metal band Bullet for My Valentine.
Tuck has quickly been filling up the real estate on his right arm with ink, creating quite a stunning sleeve.
Bullet for My Valentine recently announced that their new disc 'Temper Temper' is due out on Feb. 1, 2013. Clearly not a fan of idle hands, Tuck also recently released the disc 'Vultures' with his side project AxeWound.