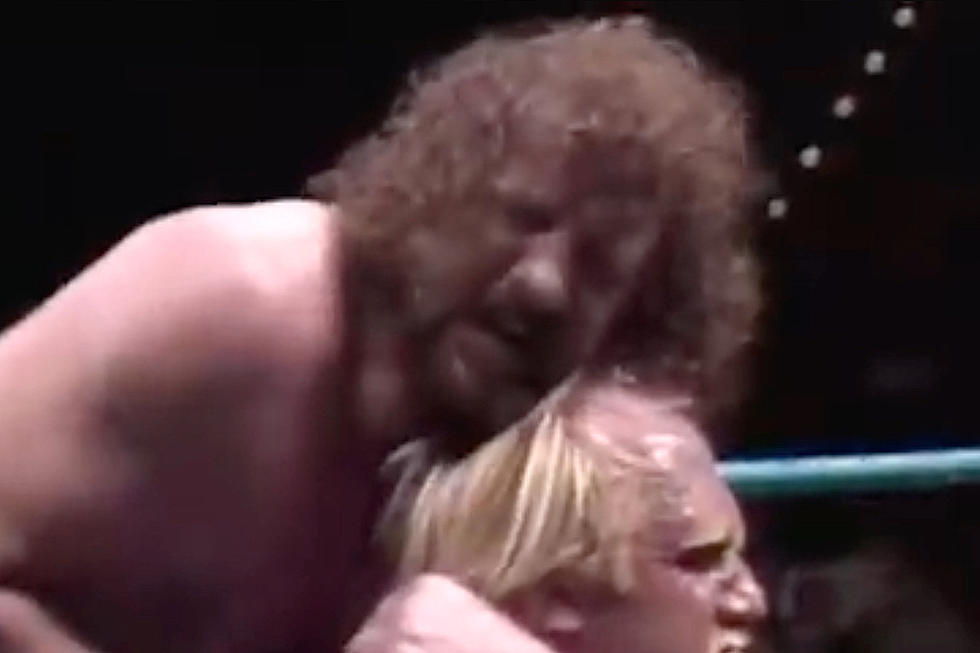 Wrestling Legend Terry Funk Has Died at 79
YouTube: SatNightsMainEvent
Pro wrestling legend Terry Funk died on Wednesday (Aug. 23) at 79, as CBS and Deadline have reported. His death was confirmed this week by fellow wrestling icons Mick Foley and Ric Flair.
Funk impacted nearly all areas of pro wrestling in a career that spanned more than 50 years. He started in 1965 for Western States Sports, a wrestling promotion ran by his father, the late Dory Funk.
Terry would go on to have successful stints in the WWE (WWF), WCW, ECW, TNA, as well as Japanese wrestling and on the independent circuit. His bouts with Hulk Hogan from the mid-'80s were highly influential on wrestling fans.
READ MORE: WWE's Bray Wyatt Dead at 36
In addition to his success in the ring, Terry also appeared in Hollywood movies such as Road House (1989) and The Ringer (2005) and played parts in a couple of early Sylvester Stallone films.
"Terry Funk is gone," Foley said. "I just talked to Terry's daughter, Brandee, who gave me the awful news. He was my mentor, my idol, one of the closest friends. He was the greatest wrestler I ever saw."
Foley added, "If you get the chance, look up a Terry Funk match or a Terry Funk promo, and give thanks that this incredible man gave so much, for so long, to so many. There will never be another like him. May God bless Terry, his friends, family and all who loved him. RIP my dear friend — it was an honor."
Flair said, "I Will Treasure My Memories With Terry Funk FOREVER," adding, "In My Entire Life, I've Never Met A Guy Who Worked Harder. Terry Funk Was A Great Wrestler, Entertainer, Unbelievably Fearless, And A Great Friend! Rest In Peace My Friend Terry Funk Knowing That No One Will Ever Replace You In The World Of Professional Wrestling!"
Terry was born June 30, 1944, in Hammond, Indiana. Along with his brother Dory Funk, Jr. — they were the tag team "The Funk Brothers" — he came from a wrestling family that took pride in the the sport and sowed the seeds for his rise.
Loudwire wishes Terry's family, friends and fans all the best in this time of mourning.
Terry Funk Wrestles Hulk Hogan in 1986
Rockers We've Lost in 2023
Rock and metal musicians and icons who died in 2023.
Rockers We've Lost in 2022
Rock + Metal Musicians Who Died in 2022
Rockers We Lost in 2021
R.I.P. to the rockers who died in 2021.