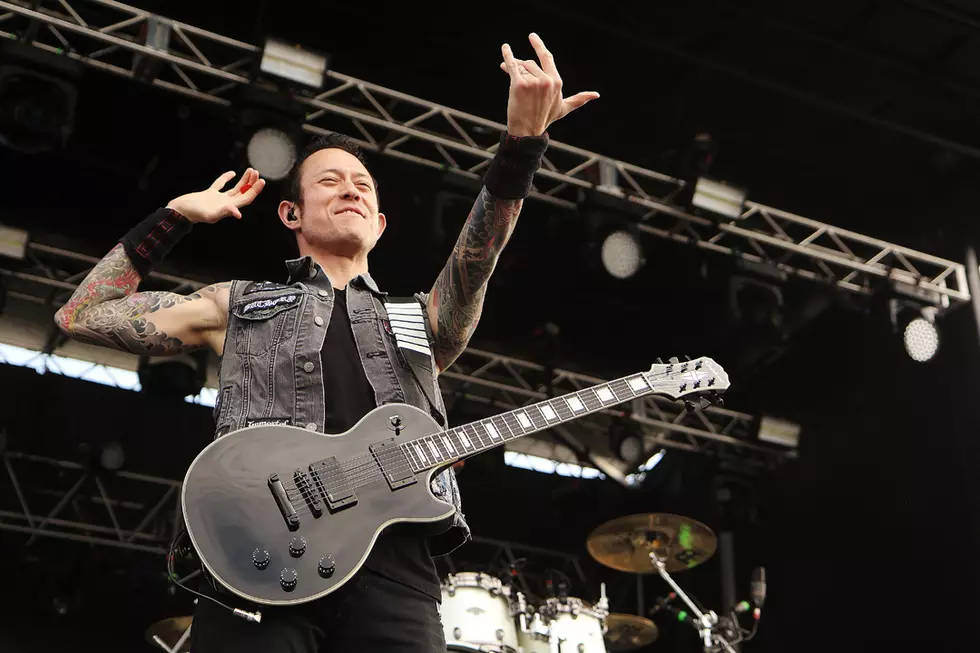 Trivium's Matt Heafy Covers Killswitch Engage's 'My Curse'
Liz Ramanand, Loudwire
Trivium frontman Matt Heafy has added Killswitch Engage's "My Curse" to his ever-growing catalog of covers. The take follows former Killswitch frontman Howard Jones serving as a fill-in for Heafy on Trivium's recent North American headlining tour with Avatar and Light the Torch. Heafy left he tour early to be at home with his pregnant wife.
"There are not enough words to express the eternal gratitude that I have for Howard Jones for helping my family, my band, and our countless supporters in North America," Heafy wrote in a statement. "To see one of my all-time heroes so happy to be performing with our band - a band that wouldn't exist without his influence - means the world to me. Mia and Akira love you Uncle Hojo! (The guitar is the LEAST I can do to thank you)." Apparently Heafy gifted Jones with the guitar you can see in the picture below.
Listen to Heafy's acoustic take on "My Curse" below and be sure to leave us a comment with your thoughts. It truly is a melodic metalcore match made in Heaven.
25 Best Metalcore Albums of All Time