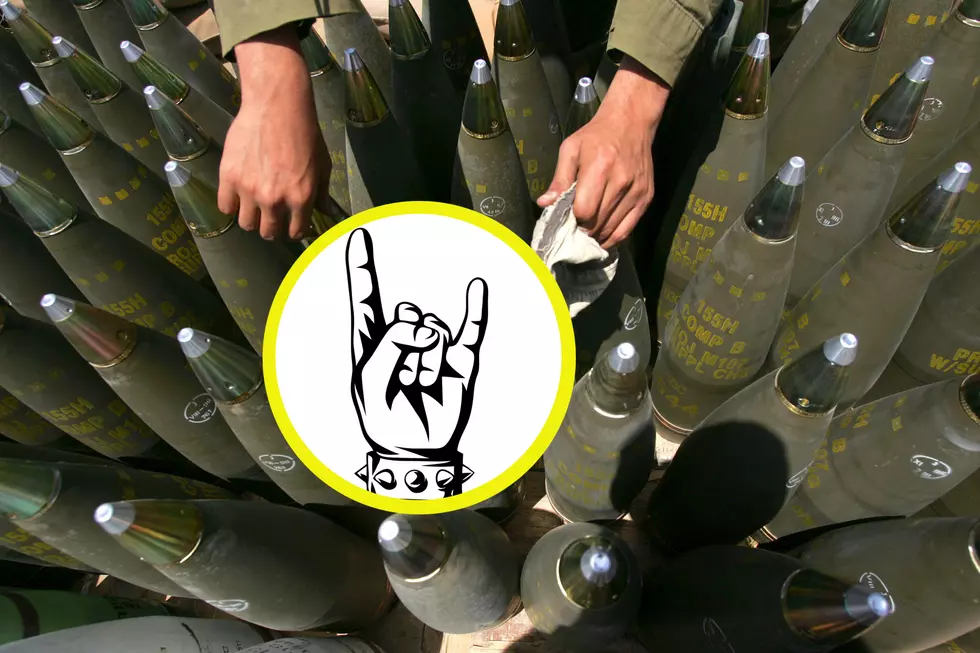 Video Shows Death Metal Band's Logo Drawn on Artillery Shell Used in the Field
David Silverman, Getty Images / Getty Images
There's a fairly significant crossover amongst military personnel and metal music, so it likely doesn't come as too much of a surprise that a metal band's logo and artwork recently adorned an artillery shell used in the field, giving the explosive device a little extra metal energy.
In video shared by soldier Salvador Torres, it was revealed that one of the shells recently used in the field featured the distinctive logo of the metal band Possessed, the veteran metal band who most recently returned after a lengthy layoff with the 2019 album, Revelations of Oblivion.
The band shared Torres' photos and video, which showcase intricate artwork laid upon the field artillery, as well as night vision footage of the round being fired and eventually reaching its explosive mark. "Big ups to the USA Armed Forces from Possessed," stated the band in one of their social media postings, while a second Instagram post from Torres is simply captioned, "From America with love." Check out both below.
Possessed initially formed in the Bay Area in 1983, issuing two studio albums before they split in 1987. While the band reformed in the '90s, there wasn't really significant movement toward new music until the last decade. In 2017, they signed a three-album recording contract with Nuclear Blast, with Revelations of Oblivion being the first of those records to surface.
27 Bands Who Were (Mostly) Teenagers When Their Debut Album Came Out