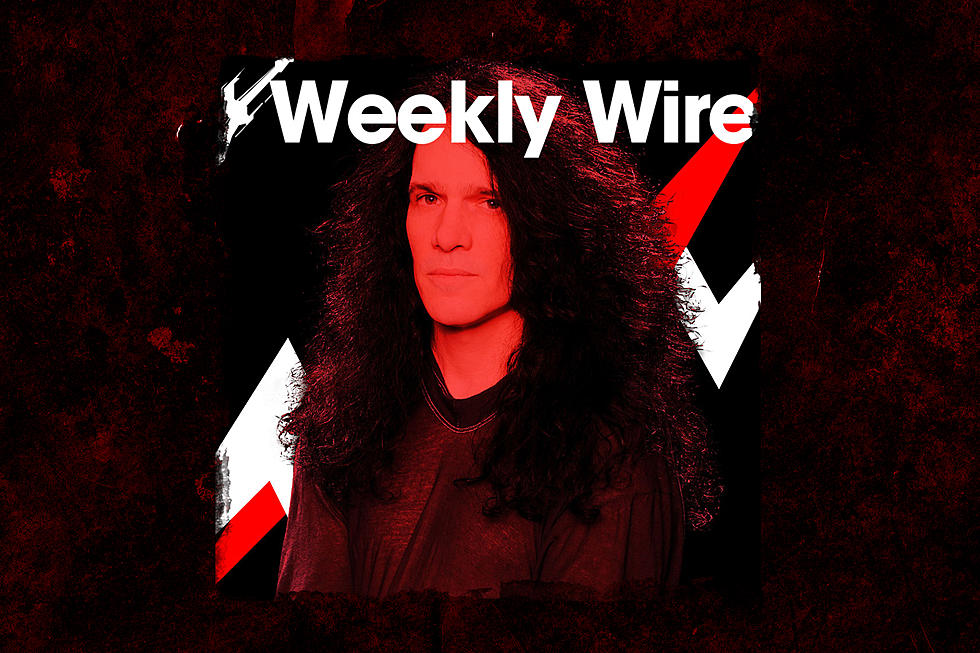 Weekly Wire: Your New Music Playlist of the Week, Featuring Morbid Angel, Glassjaw and More
Photo by Alex Solca
Every Friday, we'll be curating for you the best new music of the week and beyond, putting together the best hard rock and metal music has to offer as a part of our playlist, Weekly Wire. Here's what you can expect: 
This week, we've cranked up the metal for our cover photo, and are honoring Morbid Angel's Trey Azagtoth in honor of their newest record, Kingdoms Disdained. The album is definitely sure to please any fan of Morbid Angel, and has righted their misstep in previous album Illud Divinum Insanus. It's pure death metal, and the song we included "Paradigms Warped," is an absolute crusher of a track.
The playlist opens with Glassjaw's "New White Extremity," which actually came out a couple of years ago but is now seeing its official release for the first time. The song is a beast of post-hardcore noise, melding its guitar work in with the sometimes smooth, sometimes aggro vocals of singer Daryl Palumbo for an explosive combination.
Earlier this week, Of Mice & Men released their new song "Defy," off of their upcoming full-length of the same name. It's one of the heavier songs we've heard from the new project so far, and has us pretty excited to see what else is coming.
In other new music, we're bringing songs from Senses Fail, Circle of Dust, Husbandry and more bands you should check out. Plus, we've added a good smattering from songs that featured prominently on our top 25 metal and hard rock lists that ran earlier in the week. We know you'll find something to like here.