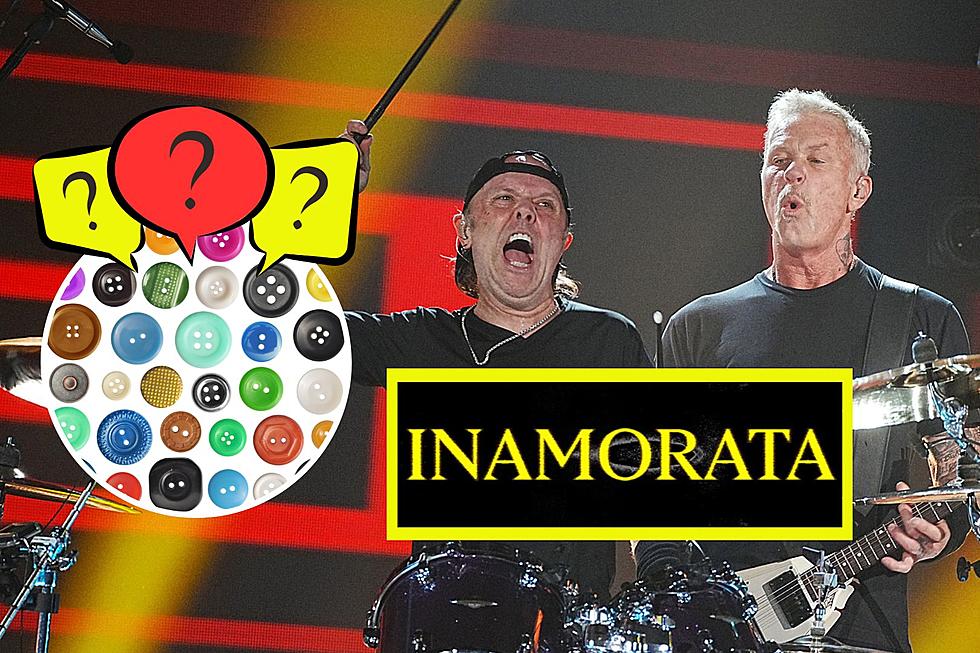 Lars Ulrich Reveals Why Metallica Talk About a 'Button' at the End of 'Inamorata'
Jeff Kravitz, Getty Images / YouTube: Metallica / choness, iStock/Getty Images / Canva
If you have intently listened to the very end of "Inamorata," the closing track on Metallica's new album 72 Seasons, you've heard a handful of voices talking about a "button" and it being the "best" one. But what does that mean? In a new interview with Rolling Stone, Lars Ulrich reveals the answer.
What Exactly Is Said At the End of Metallica's "Inamorata"?
As the guitars fade out, you can faintly hear a couple of people in the studio chatting about what was just recorded. "Thank you, goodnight." says one person, while another says, "That was the best one," and someone else adds, "Yeah man, yeah Lars."
Then James Hetfield distinctly says, "That button was the best one," and someone else agrees, calling it "the best button."
Hear this part of the song below.
READ MORE: What Metal Band Has Sold the Most Albums?
What Is a "Button" According to Metallica?
When asked by Rolling Stone about this chatter at the conclusion of Metallica's longest song to date, Ulrich explains, "Well, 'button' is a term for the end of a song. So the last few hits or the outro is the button."
It's not a standardized term as he acknowledges, "If you talk to 10 artists, you'll probably hear 10 different sets of lingo and quirky explanations for what they call stuff when they work together," reiterating, "What we call the very end of a song is the button."
What Is "Inamorata" About?
In a track-by-track breakdown of 72 Seasons shared by Metallica in April, Hetfield said of the closing track, "'Inamorata,' having a love affair with misery. A long classic song that screamed out to end the album. Really, really cool riffs in it, really great groove. I love the way it rounds this thing out."
How Fans First Reacted to Metallica's "Inamorata" When 72 Seasons Came Out
Fans were generally smitten with "Inamorata" when the album dropped in mid-April.
Here's what they had to say at first:
Ranking the Opening Song on Every Metallica Album
We ranked the opening track on every one of Metallica's studio albums.
Gallery Credit: Philip Trapp + Chuck Armstrong