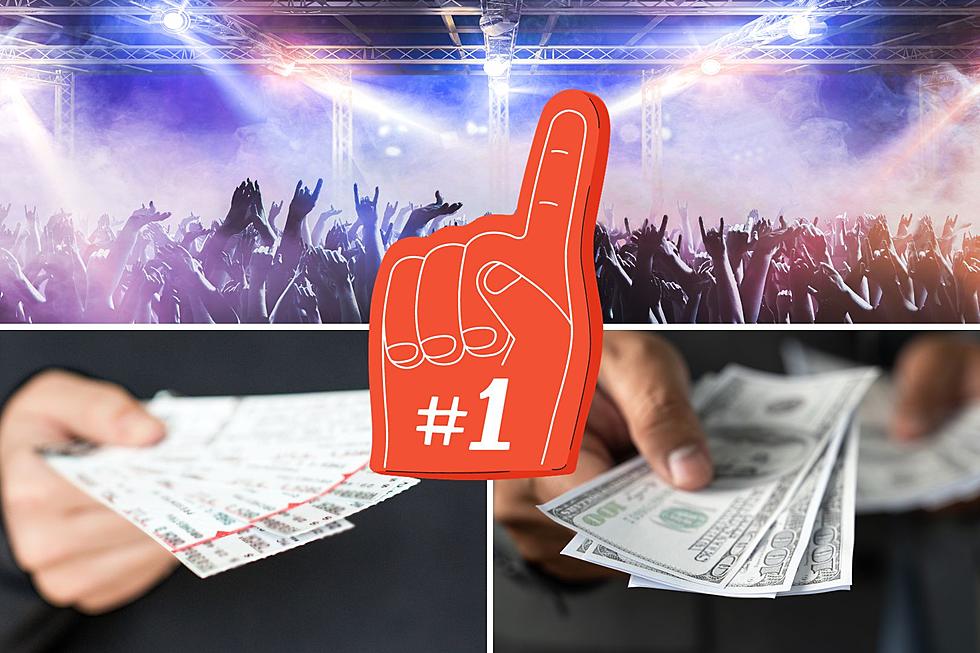 What Rock Artist Has Sold the Most Concert Tickets?
Marcus Millo, iStock/Getty Images / GlaserStudios, iStock/Getty Images / juststock, iStock/Getty Images / Canva
What rock artist has sold the most concert tickets?
This figure has been tabulated by two industry leaders — Billboard and Pollstar — each with differing but impressive totals well in excess of 25 million tickets sold. And while those numbers vary, both list the same band at the very top — Irish rock sensations U2.
Who Billboard Says Has Sold the Most Concert Tickets
In Billboard's tally of 13 artists with more than $1 billion in concert revenue, two artists are separated by roughly 300,000 tickets. U2 edge out The Rolling Stones with a total of 28.3 million tickets sold.
The outlet notes that The Rolling Stones' total was last updated in 2022, while U2's was updated in 2021. This means the gap between U2 and The Rolling Stones is likely even wider.
Who Pollstar Says Has Sold the Most Concert Tickets
Pollstar published a report on Box Office Grosses and Tickets Sold for all musical acts, compiling the data into Top 150 rankings, which was last updated in July of 2022. One important note here is that these totals date back to 1981, when Pollstar began tracking this information.
The Top Five features all rock (and rock-adjacent) acts, with all exceeding the 20 million ticket mark, except for Elton John.
5. Elton John (19,756,467 tickets sold)
4. Bruce Springsteen & The E Street Band (20,845,687 tickets sold)
3. The Rolling Stones (22,137,799 tickets sold)
2. Dave Matthews Band (23,279,056 tickets sold)
1. U2 (26,178.043 tickets sold)
READ MORE: The 35 Rock + Metal Artists Who've Made The Most Money Selling Tickets (Two Artists Over $2 Billion!)
More Stats About U2's Success
Billboard and Pollstar report that U2 have grossed between $2.1 billion to $2.2 billion in ticket revenue.
Out of the band's 15 studio albums, 12 have been certified platinum in the United States.
U2's 1987's The Joshua Tree is their best-selling album and was certified diamond (sales in excess of 10 million copies) in the United States back in 1995.
In 2023, U2 were tabbed as the first band to play at the $2.3 billion venue The Sphere in Las Vegas. We are currently hosting contest where you can enter for a chance to win a trip for two to see U2 at The Sphere in Vegas. Find out how to enter here.
The Rock + Metal Artists Who Have Sold the Most Concert Tickets (Five Million or More)
IMPORTANT:
All ticket totals below are from
Pollstar
's July 2022 report of the Top Touring Artists.
These concert ticket totals date back to 1981, which is when Pollstar began tracking.
Artists are listed in order of least to most tickets sold with five million tickets being the minimum threshold.
Only three rock artists have sold more than 20 million tickets!
Gallery Credit: Joe DiVita