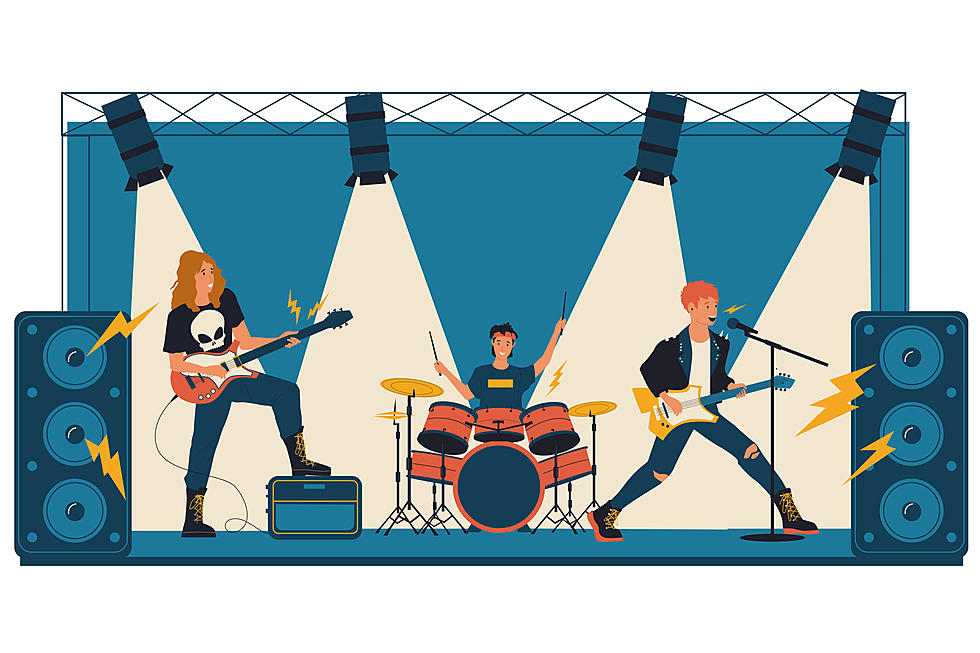 Who Was the First Supergroup?
Getty Images
"Supergroup" - it's a term that gets thrown around often in today's music world, especially as more and more musicians have become open to collaboration outside of their own bands, maximizing the most of their downtime. But who was the first supergroup and where did the term come from?
What Is a Supergroup?
As previously mentioned, supergroups are often formed from members of other bands. The "super" in supergroup often implies that the members taking part in this new musical entity have enjoyed some form of success before joining, but in most cases certain members often have higher profile resumes than other members. But on occasion, you do get a group of players that have enjoyed equal amounts of success prior to joining the new band.
Where Did the Term "Supergroup" Come From?
It's quite possible that the term "supergroup" actually came about after the first supergroup had actually formed. Many point to the 1968 album Super Session for inspiring the name. That album saw Stephen Stills collaborate with Al Kooper and Mike Bloomfield on a record. Interestingly enough, Stills would later feature in what many consider one of the first supergroups in Crosby, Stills, Nash and Young.
Who Was the First Supergroup?
As stated, the term "supergroup" appears to have come out after the formation of a few supergroups. But, the use of the term also helped define who could be considered the "first." Many point to Rock and Roll Hall of Fame outfit Cream as the first supergroup. The trio consisted of singer-guitarist Eric Clapton of The Yardbirds and John Mayall's Bluesbreakers fame, singer-bassist Jack Bruce who previously played with The Graham Bond Organisation and drummer Ginger Baker, who also played with GBO.
"I had always liked Ginger", explained Clapton. "Ginger had come to see me play with the Bluesbreakers. After the gig he drove me back to London in his Rover. I was very impressed with his car and driving. He was telling me that he wanted to start a band, and I had been thinking about it too," Clapton recalled in a 1997 Guitar World interview.
Their tenure was brief, recording four studio albums over the course of four years between 1966-1969 before splitting up. The last album arrived after they had already gone their separate ways. But over the course of their time together, they released such well-regarded singles as "I Feel Free," "Sunshine of Your Love," "White Room," "Crossroads" and "Strange Brew."
In the case of Cream, it was Rolling Stone editor Jann Wenner who first dubbed the band the first supergroup."
Cream, "Sunshine of Your Love"
Who Else Could Be Considered the First Supergroup?
Oddly enough, Blind Faith have also drawn consideration as the first supergroup. Blind Faith, of course, featured two members of the newly disbanded Cream, with Eric Clapton and Ginger Baker joined by Steve Winwood of The Spencer Davis Group and Traffic fame, and Ric Grech, who had played bass and violin with Family and Traffic as well.
Blind Faith's run would even be shorter than Cream, with the four-piece only yielding 1969's self-titled album as their lone record. It featured the songs "Can't Find My Way Home" and "Well All Right."
In this case, the band was referred to as "rock's first all-star supergroup," as rampant interest surrounded their early performances following the announcement of their formation. If anything, there was more fanfare surrounding their initial start than what Cream had achieved, which is why some may be choosing them as the first.
Blind Faith, "Can't Find My Way Home"
There are two other acts that preceded Cream that also deserve some consideration, though not all members had significant prior success. The Four Seasons in 1960 saw The Four Lovers Frankie Valli and Tommy DeVito join The Royal Teens Bob Gaudio. Charles Calello, who briefly had spent time with The Four Lovers, was also on board for a brief stint with the Four Seasons, before giving way to Nick Massi.
And there's the band Steampacket from 1966. The group featured an impressive lineup that included Long John Baldry and Rod Stewart, but the lack of additional stars and even a recorded album (contractual difficulties kept them from recording), seemingly rules out their possible claim.
Who Were Rock and Metal's Most Successful Supergroups?
As previously stated, Crosby, Stills, Nash & Young - with their Byrds, Buffalo Springfield and The Hollies ties, were among the first established supergroups, arriving in 1968. That same year, Led Zeppelin formed with The Yardbirds' Jimmy Page joining up with Band of Joy's Robert Plant and John Bonham. and acclaimed session bassist John Paul Jones. The '60s also gave us Grand Funk Railroad and Humble Pie.
In the '70s, Emerson, Lake & Palmer, 10CC, Eagles, Journey and Bad Company formed from the pieces of other bands. The '80s gave us Asia, The Firm, The Power Station, GTR, Mike + the Mechanics, Bad English, Tin Machine, Traveling Wilburys, Badlands, Electronic and Damn Yankees.
READ MORE: 10 Greatest Rock + Metal Supergroups
The '90s saw Temple of the Dog, The Breeders, Pigface, Down, Mad Season, Foo Fighters, Neurotic Outsiders, Fantomas, Bloodbath, Avantasia and A Perfect Circle form. The 2000s gave us Audioslave, The Postal Service, Zwan, Box Car Racer, Velvet Revolver, Brides of Destruction, Alter Bridge, Angels & Airwaves, Army of Anyone, Five Finger Death Punch, Heaven and Hell, Scars on Broadway, Hellyeah, Cavalera Conspiracy, Chickenfoot, The Dead Weather, Them Crooked Vultures, Atoms for Peae and We Are The Fallen.
The 2010s provided a new batch of supergroups with Black Country Communion, The Damned Things, How to Destroy Angels, Flying Colors, Adrenaline Mob, Killer Be Killed, Art of Anarchy, The Winery Dogs, The Dead Daisies, Saint Asonia, Hollywood Vampires, Dead Cross, Prophets of Rage and Sinsaenum, And so far, the 2020s have given us The Smile, L.S. Dunes and Elegant Weapons.
10 Fascinating Supergroups That Almost Actually Happened
Gallery Credit: by Chris Wheatley