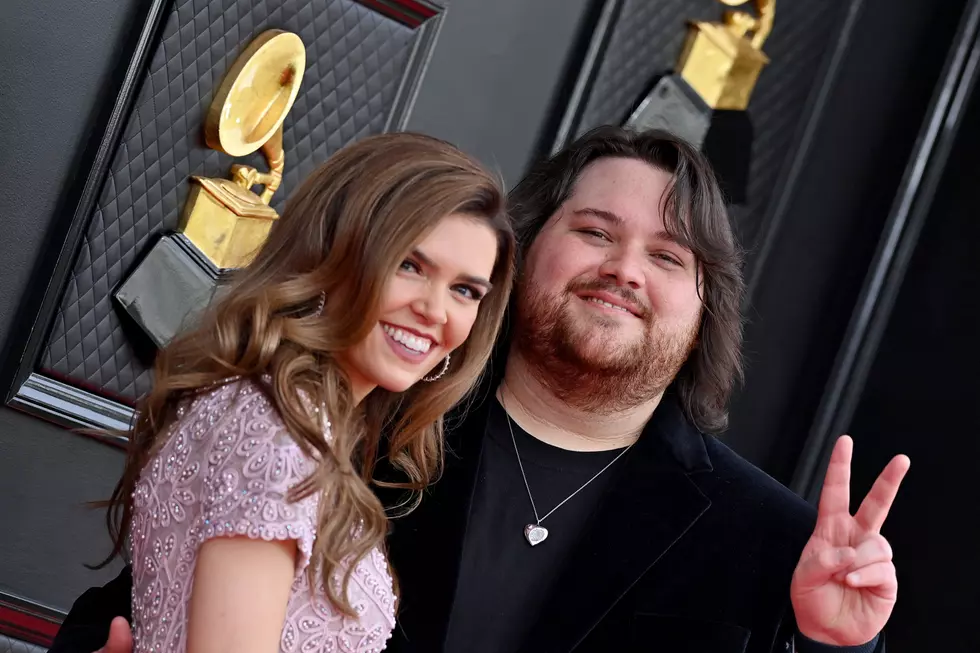 Wolfgang Van Halen Marries Andraia Allsop, Reveals Wedding Nod to His Father
Axelle/Bauer-Griffin/FilmMagic
Mammoth WVH frontman Wolfgang Van Halen is a married man, tying the knot with Andraia Allsop in an intimate ceremony at their Los Angeles residence and making sure to include a special musical moment that ties to Wolfgang's late father, Eddie Van Halen.
According to People, the couple wed in Los Angeles on Sunday (Oct. 15), surrounded by 90 guests at their Los Angeles home. The wedding date marked the eight year anniversary of their first date, and the ceremony itself took place in the couple's living room, with the reception then spilling out to the backyard.
"Our goal was just to bring all of our closest family and friends together," Andraia told People. "The past few years, not only with the world, but also with personal tragedies, haven't been the easiest, but we wanted to create this wedding as a celebration not only just for us to get married, but a celebration for the people we love."
The Mammoth WVH frontman, who wore a custom three-piece black suit for the event, walked down the aisle to "316," an instrumental song from Van Halen's For Unlawful Carnal Knowledge album that was inspired by Wolfgang's birth. "It'll be a nice way to include my dad," said the musician.
Van Halen, "316"
Actress Valerie Bertinelli, Wolfgang's mother, told the magazine, "It brings me such a nice sense of peace knowing Wolfie and Andraia have each other for the rest of their lives. They really 'get' one another. Their humor is very similar, they like similar things, they know how to give each other space and they're just so comfortable together."
Andraia walked down the aisle with her father to Dean Martin's "Everybody Loves Somebody." Earlier this year, the couple revealed that Peter Gabriel's "In Your Eyes" would be their wedding song..
The couple wrote their own vows and also made sure to honor their loved ones who weren't able to be with them on their special day.
"One of the things that I really wanted was a way to bring Wolf's dad into it," says Andraia. "We'll be having an empty chair that would've been his at the ceremony."
"We cleared out all the bookshelves and we've just lined the shelves with photos of our family, our loved ones, people who've passed, people who couldn't make it," she adds, as Wolfgang shares, "We've lost important family members on both sides, so it's important to include them and have them be a part of the ceremony that we wish they were here for."
READ MORE: Wolfgang Van Halen Recalls Hardest Part of Being in Van Halen
Andraia also revealed that she hand made "little memory charms with a picture of Wolfie and his dad on it" as a surprise for everyone with boutonnieres, corsages or bouquets so that everyone is able to "think of him throughout the day."
"Ed would've been absolutely beaming and so, so proud of the man Wolfie has become and is becoming and so happy that he has found Andraia, someone who really understands Wolfie, who he is and who he wants to be and supports him wholeheartedly," says Bertinelli.
Couples Brought Together by Rock and Metal