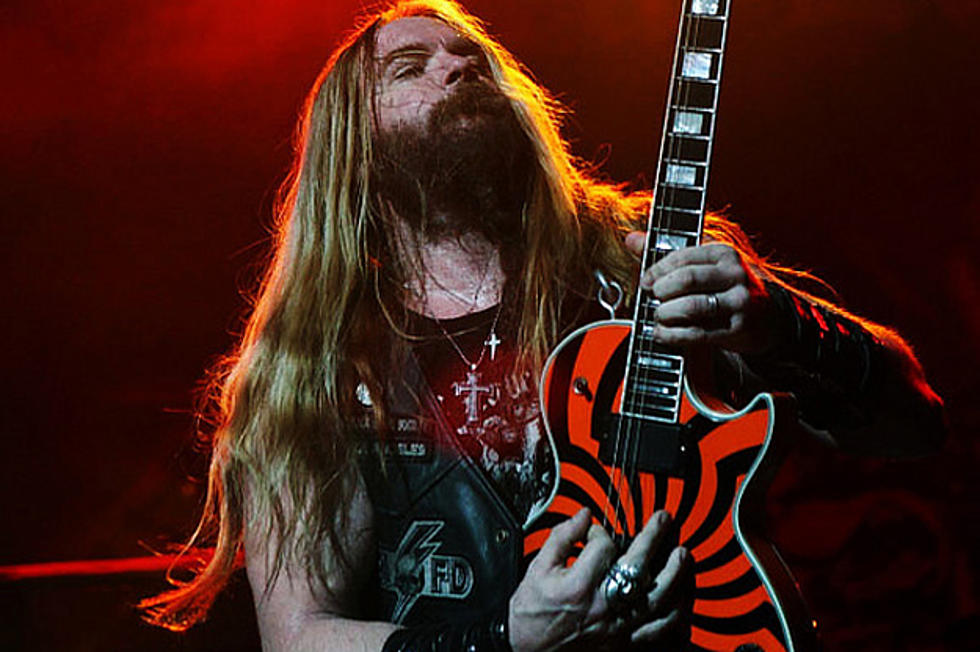 Zakk Wylde Book Out April 10
Zakk Wylde can add author to his long list of accomplishments. The guitarist's heavy metal handbook 'Bringing Metal to the Children' will land at book retailers on April 10 via William Morrow, which is a HarperCollins imprint. Wylde penned the book with the help of Eric Hendrikx. Despite the title, it's not a book four youngins by any means.
The book finds Wylde sharing all the details and pulling back the curtain about what happens on tour and, more importantly, on the tour bus. He offers up his personal tips on how to survive on road, which is where the men get separated  from the boys.
The guidebook also features something called the 'TRT,' aka the 'True Rocker Test,' where the reader can answer 10 questions and score himself or herself. If the reader gets a high enough score, he or she should carry on and  continue deeper into the book. If he or she scores low, well, it's best to close the book and hand it off to someone else who can handle the metalness.
Crucial topics such as post-show etiquette, touring hygiene and concert preparation are discussed in great detail. These are all areas in which Wylde is an expert.
Of course Wylde doesn't gloss over details about the wild partying that takes place on the road. Touring bands engage in plenty of hedonistic pursuits, which the guitarist will share.
The book also includes other usable information, like business tips for aspiring musicians. Want to learn how to plan a tour, survive a moshpit or enact a shooting range on the tour vehicle? Well, Zakk Wylde will tell you how.
It's a Cub Scout manual for rockers.