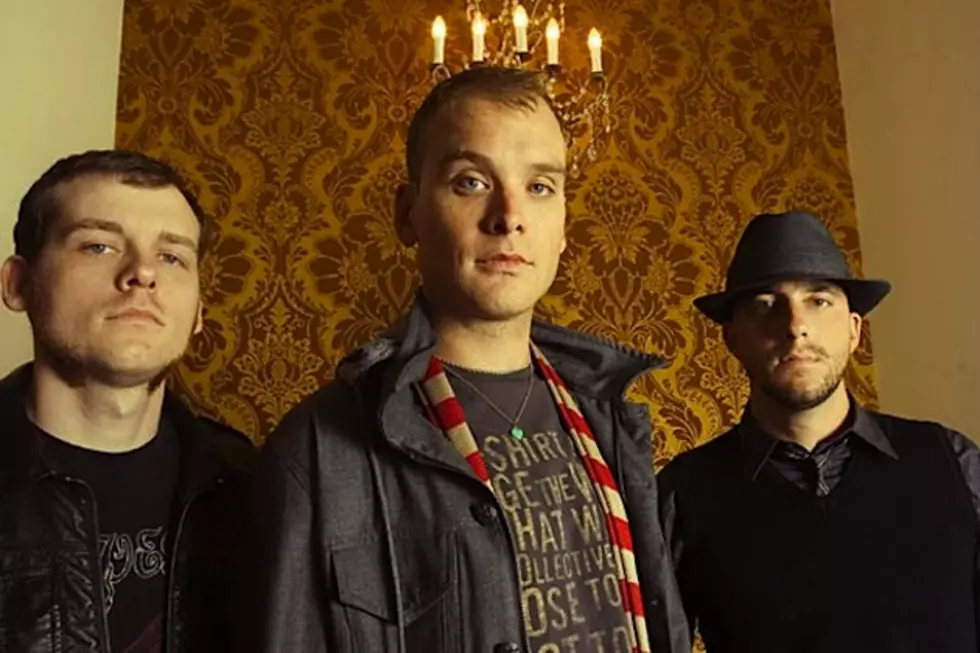 Alkaline Trio Unleash 'I Wanna Be a Warhol' Off Upcoming Album
Epitaph
As one of modern punk rock's most prolific acts, Alkaline Trio have been constantly putting out music since the band came together in 1996. It feels like a strange knock to the skull to hear that Alkaline Trio will soon be releasing their ninth studio album, but the Trio have just released the first single, 'I Wanna Be a Warhol,' from their upcoming 2013 album.
After what will likely be Alkaline Trio's longest drought between 100-percent-new full-length albums, the band will release their yet-untitled ninth studio album this year. As a first strike from the upcoming disc, Alkaline Trio have just unleashed the song 'I Wanna Be a Warhol' along with a lyric video with a vintage biker theme.
As a reference to famed artist Andy Warhol, the song parallels the need to be appreciated the way an art collector pines over and shows off a masterful painting. The track bares a classic Alkaline Trio sound reminiscent of 'Good Mourning' or 'Crimson' with a slight synth twist, containing lyrics such as, "Give me a taste of your misery, let's go / Won't you please come play chemistry and sorrow / I can't believe anything that you're telling me, let's go / The walls are closing in and melting nice and slow."
Check out Alkaline Trio's new song 'I Wanna Be a Warhol' and its accompanying lyric video below:
Alkaline Trio, 'I Wanna Be a Warhol'