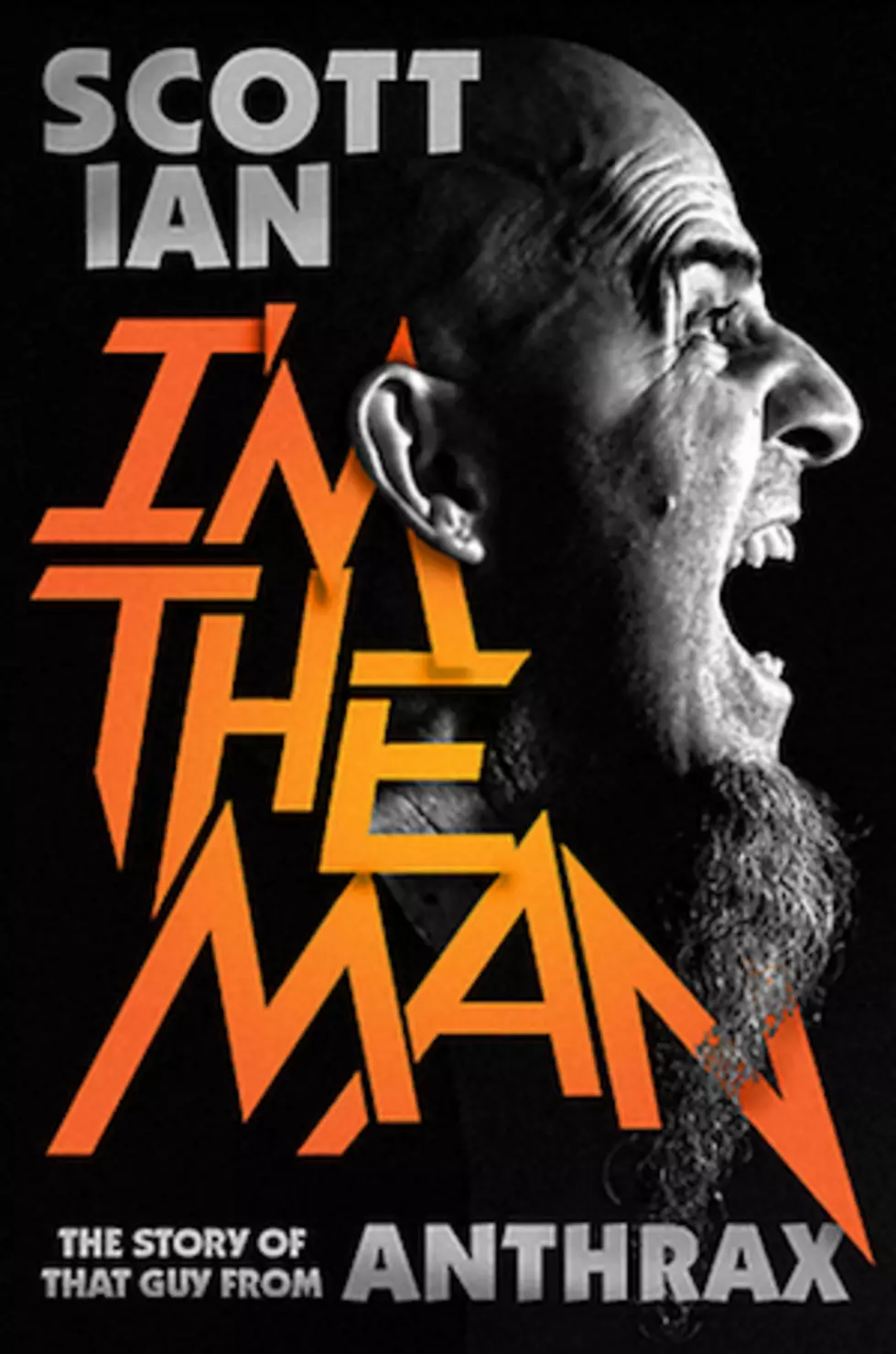 Anthrax's Scott Ian Reveals 'I'm the Man' Autobiography Details
Da Capo Press
Anthrax guitarist Scott Ian has always been an open book but now he's actually putting pen to paper, chronicling his life in his upcoming memoir 'I'm the Man: The Story of That Guy From Anthrax.'
Due out on Oct. 14 through Da Capo Press, the autobiography tells Ian's personal story from his childhood and growing up in Queens to the first time that he discovered the power of music.
"'I'm the Man' covers Ian's dysfunctional home life and his escape through the turbulent world of heavy metal," reports publisher Da Capo Press. "It also chronicles the complete history of Anthrax, from the band's formation to their triumphant performance at Ian's beloved Yankee Stadium on the Big Four Tour with Metallica, Slayer, and Megadeth."
This isn't your average rock bio though; so don't expect Motley Crue's 'The Dirt.' According to Ian, "What makes mine different is that it doesn't take the usual story arc that most of these rock/metal biographies and autobiographies do."
He expanded on that, telling Lithium Magazine, "I don't know what you would call my story genre, but it's more about coming from nothing and being able to do all that I have done. I think it's about being able to show anybody that no matter where you come from, whether you're a scrawny kid from Queens, you do have the opportunity to make something of yourself."
Ian teamed up with writer Jon Wiederhorn to co-author the project but shares that he contributed quite a bit to the writing process making for a true autobiography. Fans can pre-order the book through online outlets listed here.
Ian will hold a book release party on Oct. 10 at Largo in L.A. Meanwhile, Anthrax continue to work on their next disc.
Watch Anthrax's Scott Ian Play 'Wikipedia: Fact or Fiction?'