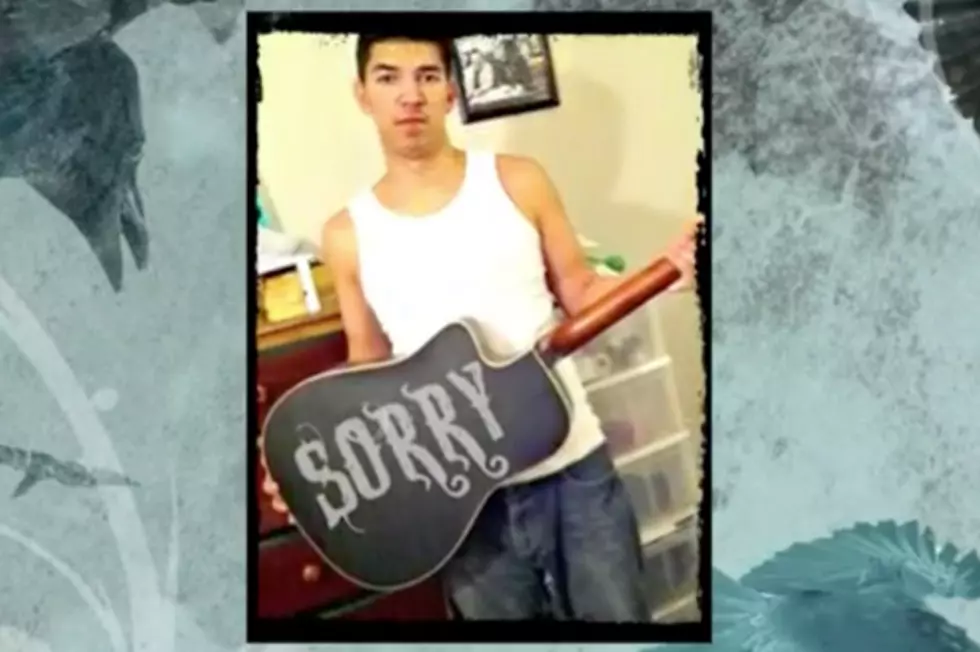 Art of Dying Welcome Fan Involvement for Acoustic 'Sorry' Video
Art of Dying will look to extend the shelf life of their current single 'Sorry,' having recently returned to the studio to record an acoustic version of the track. They'll also get a little help in this category from their fans, who will no doubt rally the song after they had a chance to be part of a new video.
Art of Dying recorded an acoustic version of their current hit single 'Sorry' with the help of producer, Disturbed's Dan Donegan, during a day off in their schedule. Donegan also serves as their label boss at Intoxication Records.
As a show of support of the new recording of the track, they asked their fans on Facebook to change their profile pictures to include a photo of themselves saying sorry somewhere within the photo and to also submit it to them.
Singer Johnny Hetherington says, "We were moved by the response. This video is for the fans - by the fans. Thank you to all of the die-hards who made this possible."
The creativity of fans shows in the number of ways in which they decided to portray 'Sorry' within the clip. Some went with traditional signs, while others chose to use markers or show off tattoos with the word 'Sorry' on body parts. There's even one who added the song title to the back of his guitar.
Fans of all ages, sexes, and races (and even a dog) offered up their personal photos, which can be seen in the accompanying video for the track.
Art of Dying are currently winding down their most recent leg of dates and will play their final show on this run June 19 in Cadott, Wis., where they'll be sharing the stage with Buckcherry at the Cadott Valley Rock Fest.
Watch Art of Dying's Fan-Created Video for 'Sorry'