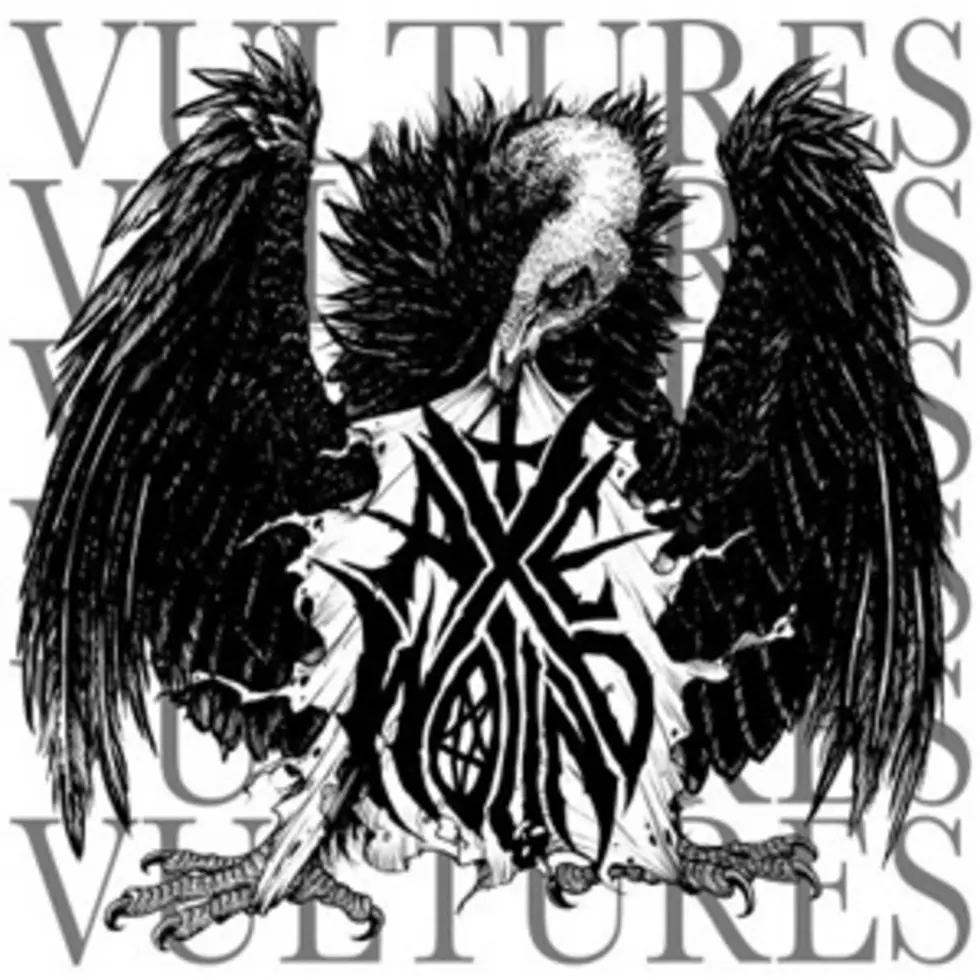 Axewound Unveil 'Vultures' Track Listing, Secure U.S. Release
Are you ready for Axewound? After working out their scheduling issues, it looks as though the metal supergroup will finally get to release their debut album. 'Vultures' currently carries on Oct. 1 release in the U.K., with the disc dropping a day later in the U.S.
The band features Cancer Bats' Liam Cormier on vocals and Bullet for My Valentine singer Matt Tuck on guitar, with Pitchshifter drummer Jason Bowld, Glamour of the Kill guitarist Mike Kingswood and former Rise to Remain bassist Joe Copcutt filling out the lineup. Axewound got in a few dates this summer, but had to work around the commitments of the various members other bands before finalizing their release details.
Axewound recorded 'Vultures' in Cardiff at the start of the year with Bullet for My Valentine's Martin 'Ginge' Ford engineering the sessions. Tuck recalls, "It was very intense, very demanding, but that's how we wanted it to be. No pre-writing, no rehearsing … just booking a studio and going in and doing a song a day. We wanted to capture something that happened right there and then."
Cormier adds, "The record is great because it's been made by a bunch of friends who are just enjoying themselves playing together and doing something that's different to what they normally do."
Fans will get their first official new release when the single 'Cold' arrives on Sept. 10, coinciding with their U.K. tour.
Watch the Video for Axewound's 'Cold'
Axewound's 'Vultures' Track Listing:
1. 'Vultures'
2. 'Post Apocalyptic Party'
3. 'Victim of the System'
4. 'Cold'
5. 'Burn Alive'
6. 'ExorChrist'
7. 'Collide'
8. 'Destroy'
9. 'Blood Money and Lies'
10. 'Church of Nothing'