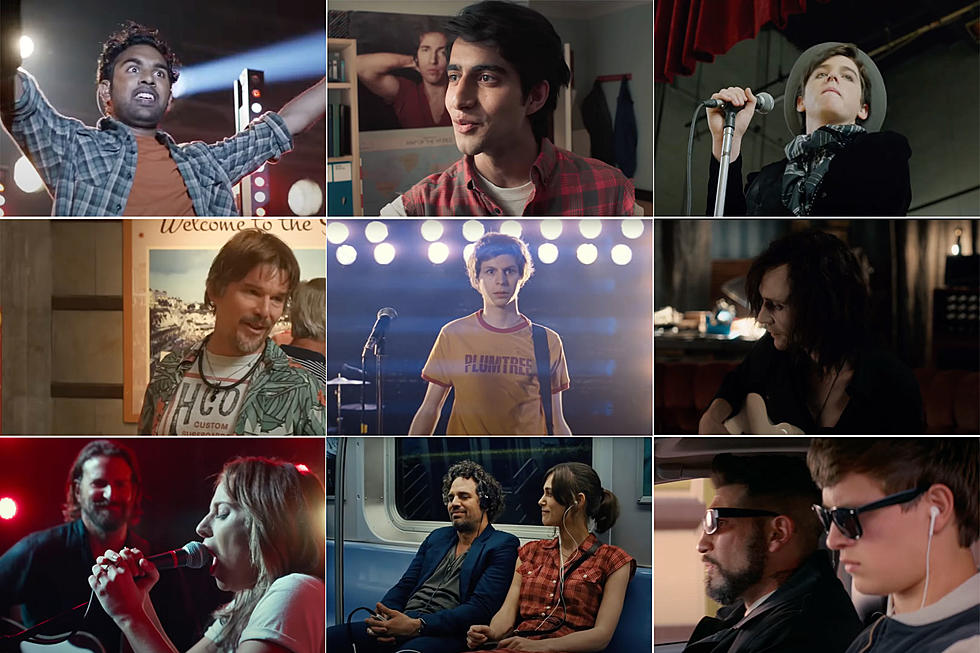 15 Best Rock + Metal Dramatic Films of the 2010s
YouTube: Rotten Tomatoes Trailers (3) / YouTube: Warner Bros. Pictures (2) / YouTube: ONE Media / YouTube: Universal Pictures / YouTube: Sony Pictures Classics / YouTube: Sony Pictures Entertainment
There's no doubt that rock music has the power to inspire, and over the years we've seen that inspiration translated into many stories told on the big screen. In this list series, we're going to break down the best rock-centric films throughout the decades, starting with the 2010s.
But first, we should make clear that this list is solely centered on films in which rock music plays a pivotal role in the storytelling. These are all dramatic films that incorporate rock music, but we're not including artist biopics, rock documentaries or concert films in this collection.
When watching these films, one recurring theme is how music connects us — whether it be the father-daughter relationship of Hearts Beat Loud, the father-son connection of The Music Never Stopped or through the worlds of music discovery in such films as the Springsteen-heavy Blinded By the Light and the '80s-influenced Sing Street.
READ MORE: 10 Must-Watch Horror Movies That Are Totally Metal
So head below as we reflect on the Best Rock + Metal Dramatic Films of the 2010s below:
15 Best Best Rock + Metal Dramatic Films of the 2010s
When the music moves you on the big screen.
Gallery Credit: Chad Childers, Loudwire
The 10 Most Popular Rock Music Movies
Want to know which rock music movies are the most popular? These are the 10 rock movies that have pulled the biggest worldwide gross over time.
Gallery Credit: Philip Trapp