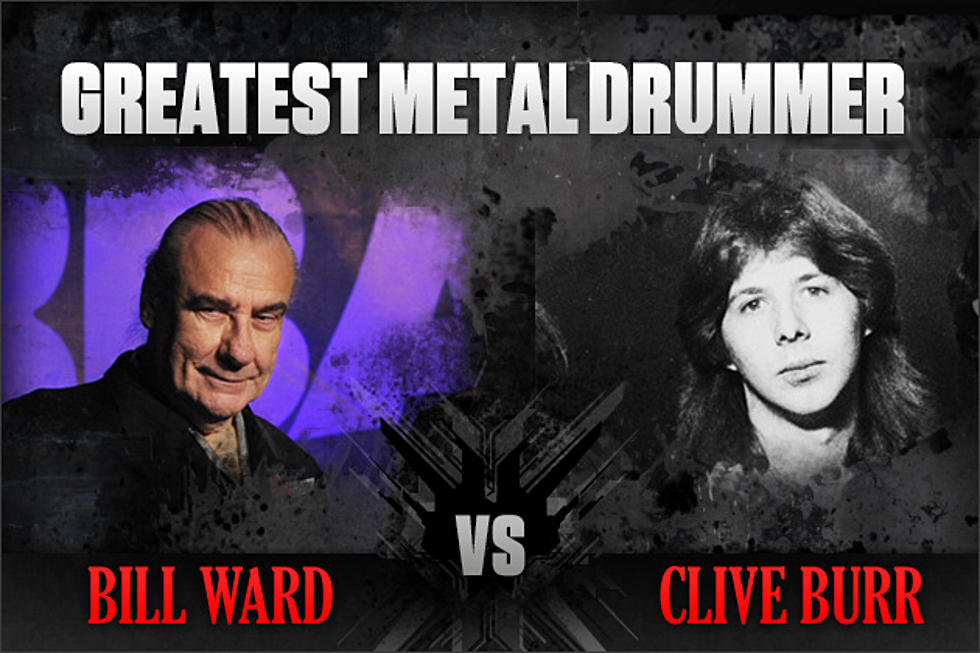 Bill Ward vs. Clive Burr – Greatest Metal Drummer, Round 2
Kevin Winter, Getty Images / EMI
In a battle of Black Sabbath drummers, the band's original skin basher Bill Ward defeated Vinny Appice in Round 1 of our Greatest Metal Drummer competition. Ward now moves onto Round 2 to face an equally legendary drummer from another god-like metal act.
Another two heavy metal drumming legends faced off in Round 1, representing the iconic acts Iron Maiden and Motorhead. Late Iron Maiden drummer Clive Burr unleashed the beast against Mikkey Dee in our competition, creating an incredibly exciting Round 2 matchup. Now, the late Burr is matched against the legendary Bill Ward!
Bill Ward or Clive Burr? Cast your vote for the Greatest Metal Drummer in the poll below! Voting for this round closes on Monday, Sept. 2 at 11:59PM ET. Fans can vote once per hour, so keep coming back to make sure that your favorite metal musician wins!