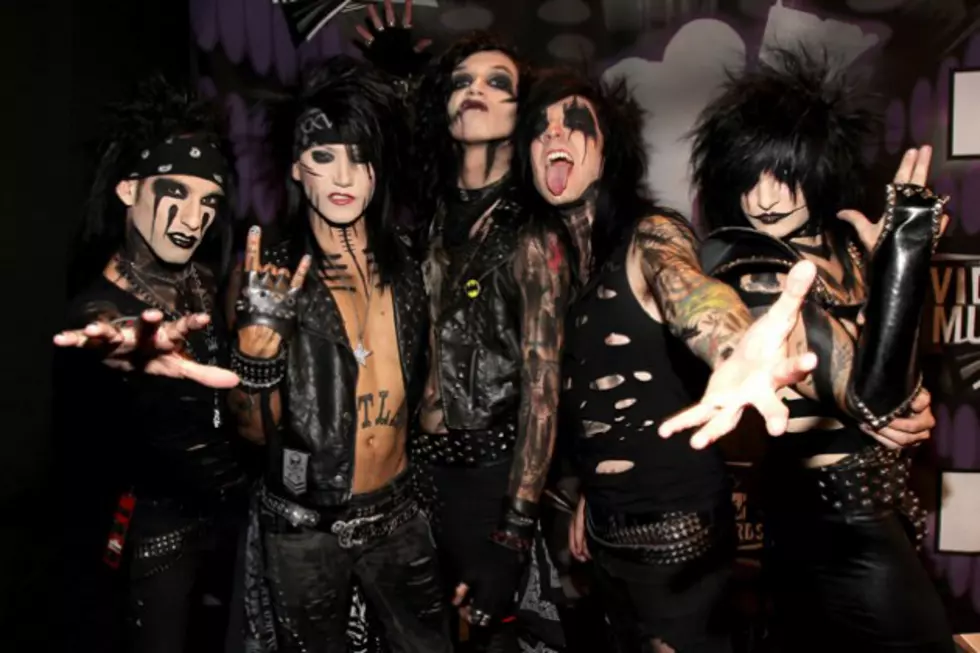 Black Veil Brides' 'We Don't Belong' Enters Loudwire Cage Match Hall of Fame
Christopher Polk, Getty Images
Congrats are in order for Black Veil Brides, as 'We Don't Belong' is their latest song to enter the Cage Match Hall of Fame. This marks their fourth song to accomplish the feat, as 'Revelation,' 'In the End' and 'Unbroken' were also five-time winners.
How did Black Veil Brides get there with their latest song? It all start with our first Cage Match of 2014 as the band edged out Asking Alexandria's 'Break Down the Walls' with 56 percent of the final vote. The band had an easier task dispatching of A Day to Remember's 'Right Back At It Again' before enduring a pair of nail biters.
We Butter the Bread With Butter gave Black Veil Brides a run for their money with 'Meine Brille,' but BVB emerged late with 53.71 percent of the final vote. The Pretty Reckless also put up a fight with 'Heaven Knows,' but a late push gave Black Veil Brides 54 percent of the final tally. Sensing another Hall of Fame entrant, the band's fans gave 'We Don't Belong' a decisive victory over Volbeat's 'Lonesome Rider' in the final match.
Our congrats to Black Veil Brides on their Loudwire Cage Match entry, 'We Don't Belong.' To see all of the past Loudwire Cage Match Hall of Fame entrants, click the button below.