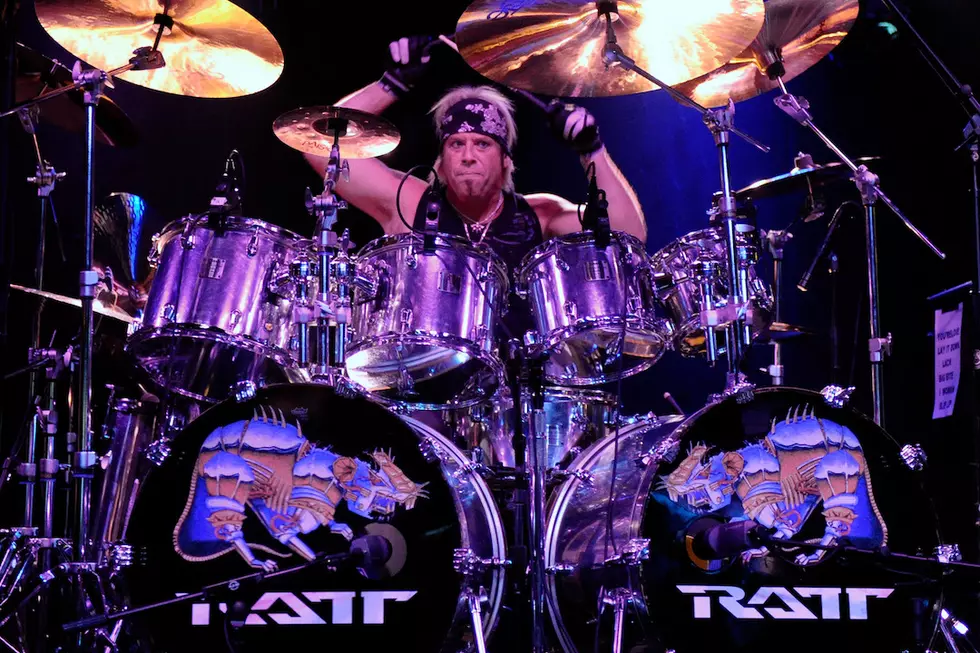 Bobby Blotzer Ratt Trademark Infringement Claims Dismissed by California Court
Ethan Miller, Getty Images
Does it seem like we've been going "round and round" in the courts for some time considering the rights to use Ratt's stage moniker? We're now one step closer to a resolution after a ruling in California court last month.
According to Northern California Record, a federal court has dismissed estranged drummer Bobby Blotzer's claims related to the ownership and use of Ratt's name and trademark. The judgment ruled in favor of Ratt's current general partnership which includes singer Stephen Pearcy and bassist Juan Croucier.
For those following over the years, Ratt had formed an initial partnership in 1985, then went on to form WBS, Inc. in 1997 to handle licensing and other parts of their business. WBS stood for Warren, Bobby and Stephen -- the three members at the time who were still alive and participating in Ratt-based activities. Over the years, Pearcy took leave from the band and DeMartini made the decision to no longer continue with Blotzer unless the full group had reunited. Things came to a head when Blotzer decided to then tour utilizing the Ratt name against the wishes of the other bandmates.
Eventually, Pearcy, Juan Croucier and Warren DeMartini decided to challenge Blotzer's take over with the idea of reforming their own version of Ratt, and a court ruled in 2016 that Croucier's previous firing from the group wasn't legal as there had to be consent from all members and there hadn't been. That opened the door for the three musicians to reclaim the name and expel Blotzer from their band, meaning that he could only bill himself as "formerly of Ratt." Despite this action, Blotzer continued to use the Ratt name, which led to suits on both sides over the usage and trademarks.
While DeMartini initially joined Pearcy and Croucier in their revised version of Ratt, he has since stepped down and the group is currently touring with drummer Pete Holmes and guitarists Jordan Ziff and Chris Sanders. Blotzer, meanwhile, has had some turnover in his group, but continues to play with singer Seann Nicols, guitarists Mitch Perry and Stacey Blades and bassist Brad Lang.
Top 30 Hair Metal Albums of All Time