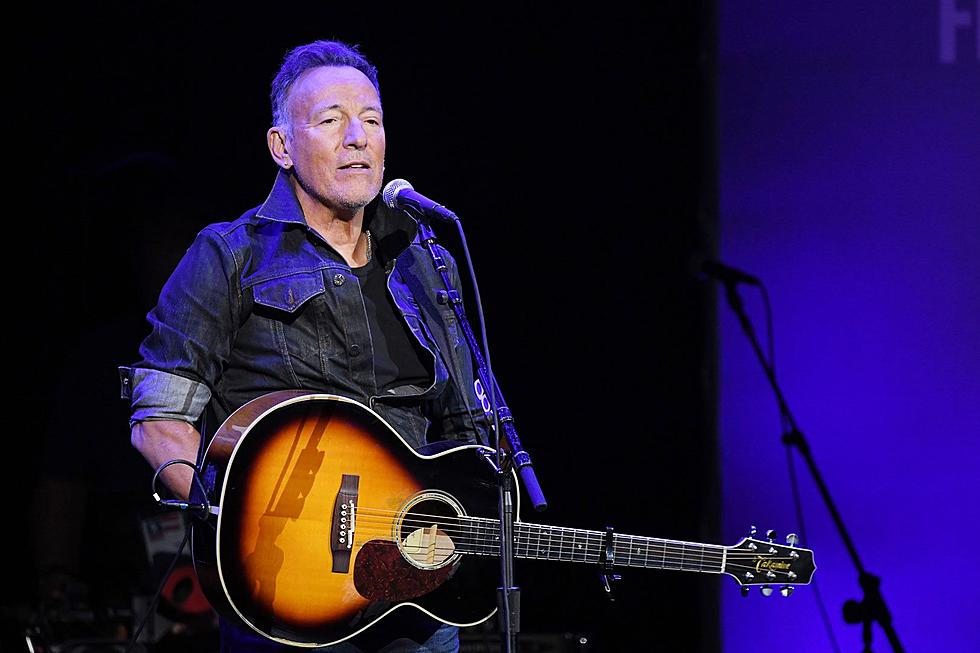 Bruce Springsteen Postpones All 2023 Tour Dates As Advised by Doctor, Shares Update
Mike Coppola, Getty Images
After postponing dates eight shows this month (September) due to peptic ulcer disease, rock 'n' roll legend Bruce Springsteen has officially postponed all remaining 2023 tour dates as advised by his doctor.
A statement has been released via Springsteen's social media pages, informing fans about his current health status as well as details regarding rescheduled dates and when fans can expect more information to become available.
A quote from the rocker was also included. Springsteen states, "Thanks to all my friends and fans for your good wishes, encouragement, and support. I'm on the mend and can't wait to see you all next year."
Springsteen, who turned 74 on Sept. 23, "will continue treatment through the rest of the year," per the statement.
The rescheduled dates will be announced next week and each show will take place at its originally scheduled venue. Ticketholders who are unable to attend the new date will have 30 days to request a refund once those tour stops are announced.
A total of 14 dates have been impacted, on top of the September shows that were pushed.
READ MORE: Congressman Demands Answers From Ticketmaster Over $5,000 Bruce Springsteen Tickets
What Is Peptic Ulcer Disease?
The Mayo Clinic describes the disease as "open sores that develop on the inside lining of your stomach and the upper portion of your small intestine," noting, "The most common symptom of a peptic ulcer is stomach pain."
The Clinic also states there are two kinds of peptic ulcers: gastric ulcers, which "occur on the inside of the stomach," and duodenal ulcers, which "occur on the inside of the upper portion of your small intestine."
Best New Rock / Metal Band of Every Year in the 1970s