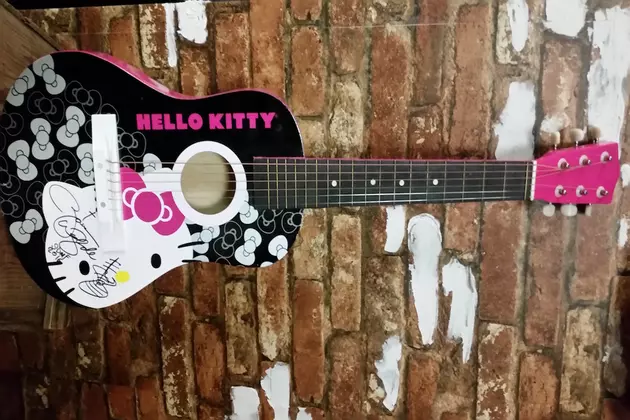 Charity Auction: Zakk Wylde's Autographed 'Hello Kitty' Guitar
Loudwire
During Zakk Wylde's most recent visit to our studio, the legendary guitarist played the original song "Autumn Changes" from his new solo album, Book of Shadows II. He also jammed the classic Black Sabbath tune "N.I.B." while animated 'Hello Kitty' Ozzy Osbournes swayed to Zakk's etherial playing. Combined, the two videos have accumulated nearly a million views on YouTube, and you've got the opportunity to own a piece of Zakk Wylde and Loudwire history.
After Zakk played the kids guitar for us and autographed it, he asked that we auction off the 'Hello Kitty' axe for charity. At Zakk's request 100 percent of the winning bid will go to St. Jude Children's Research Hospital.
Bidding for the guitar will begin at $100. The Zakk Wylde 'Hello Kitty' guitar auction will end April 27 at noon ET. Click below to put in your bids now!
Ebay took the original listing down for some reason, but we've spoken to them and they've approved the item for re-listing. We're sorry for any inconvenience. 
Zakk Wylde Plays Black Sabbath on Hello Kitty Mini-Guitar
Zakk Wylde Jams Hello Kitty Version of 'Autumn Changes'