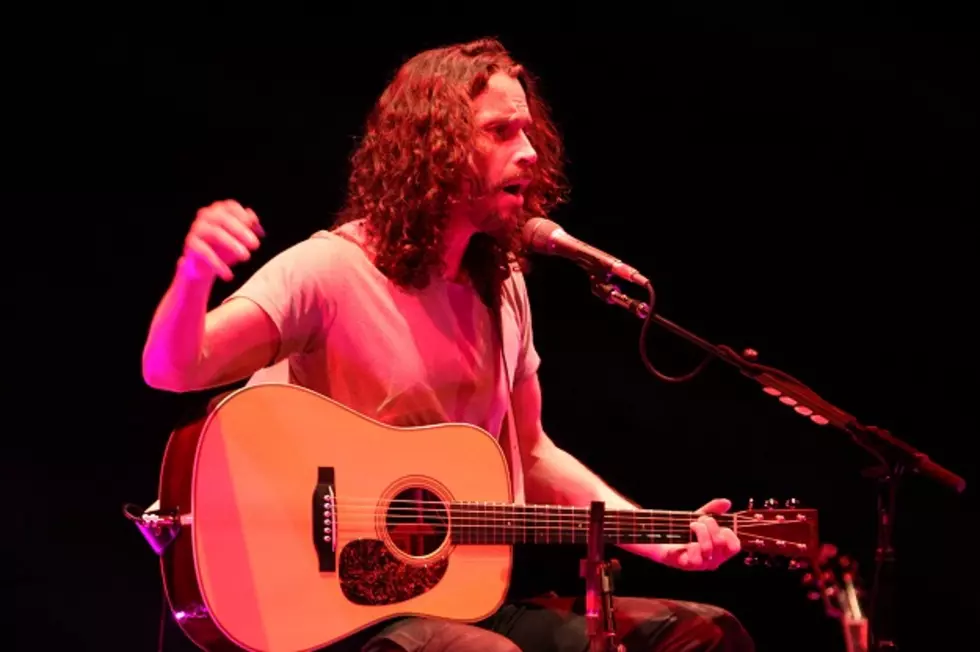 Chris Cornell Offers New Song 'The Keeper' for Charity
A new Chris Cornell song titled 'The Keeper' has been released as a single to raise money for the Angels of East Africa charity organization. The Soundgarden frontman composed the tune for the soundtrack to the forthcoming flick 'Machine Gun Preacher,' which tells the inspirational true story of Sam Childers, a drug-dealing criminal who turns his life around and ends up fighting to save orphaned children in Sudan.
'Machine Gun Preacher,' due to hit screens at select U.S. theaters Sept. 23, was directed by Marc Forster ('Finding Neverland,' 'Monster's Ball') and stars Gerard Butler ('300,' 'The Phantom of the Opera'). Watch the trailer for the flick here.
The soundtrack, which features music from Cornell, Asche & Spencer and the 60-piece Slovak National Symphony Orchestra, drops Sept. 20. You can stream 'The Keeper' for free below or pay to download it here, with profits going to Forster's Angels of East Africa charity.
"We were thrilled when Chris wrote this beautiful and heartfelt song for us," Forster said in a statement. "The first time I heard 'The Keeper,' I immediately saw it in the movie.  Chris was able to articulate the essence of Sam's story."
Listen to Chris Cornell, 'The Keeper'