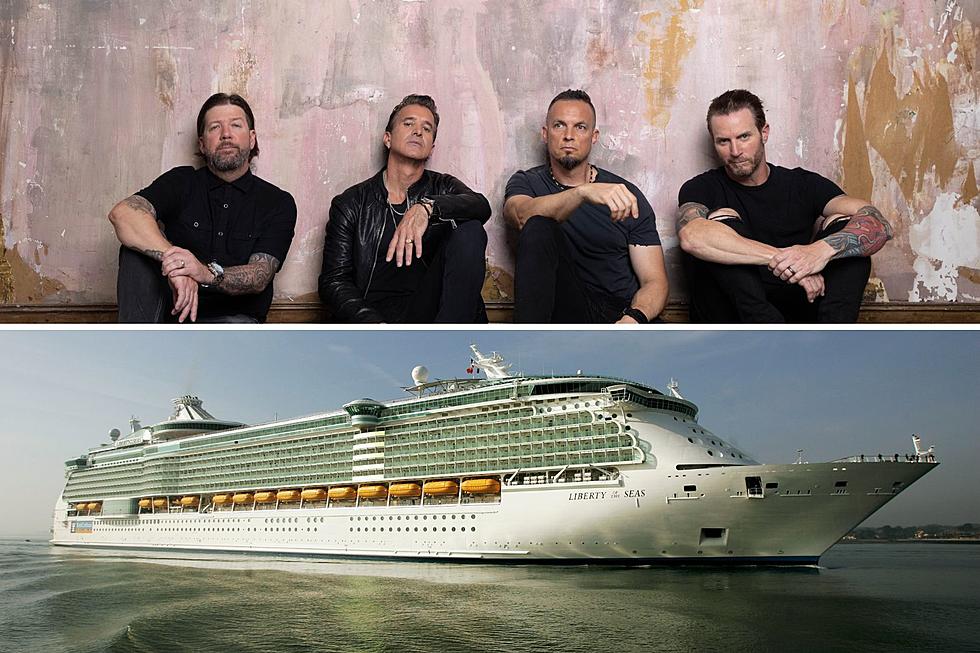 By Popular Demand, Creed Announce Second Summer of '99 Cruise (With One Big Lineup Change)
Chuck Brueckmann / Bruno Vincent, Getty Images
By popular demand, the reunited Creed have announced a second Summer of '99 cruise, dubbed Summer of '99 and Beyond, which will take place just a few days after the first at-sea excursion returns to port.
There are only a couple of differences between the first and second cruise (other than the dates), such as the departure location, a replacement for 3 Doors Down and a pair of newly added acts.
See all of the details below.
When + Where Are the "Summer of '99" Cruises Taking Place?
The first Summer of '99 cruise will be held from April 18-24 in 2024, departing from Miami, Florida for Nassau, Bahamas aboard the Norwegian Pearl cruise ship.
The Summer of '99 and Beyond cruise will be held on the Norwegian Jade cruise ship from April 27-May 1, departing from Port Canaveral in Florida, also venturing to the Bahamas.
What Other Bands Are Playing the "Summer of '99" Cruise?
In addition to Creed, performances on the first cruise will come from other notable late '90s acts:
3 Doors Down, Buckcherry, Tonic, Vertical Horizon, Fuel, The Verve Pipe, Tantric, Dishwalla, Louise Post (of Veruca Salt) and Nine Days have all been booked for the festival cruise, which is presented by Sixthman.
On the second cruise, reasoning the "beyond" part of Summer of '99 and Beyond, Daughtry will replace 3 Doors Down, while Jimmy's Chicken Shack and Sugar: The Nu-Metal Party have been added to the pre-existing lineup.
Who Is Hosting the "Summer of '99" Cruise?
Sirius XM DJ Eddie Trunk will co-host both cruises alongside the trio from AXS TV's The Power Hour show — Matt Pinfield, Caity Babs and Josh Bernstein.
READ MORE: 22 Legendary Bands With 5 or Fewer Studio Albums
When Do Tickets for the Second "Summer of '99" Cruise Go On Sale?
The first Summer of '99 cruise is officially sold out.
The public on-sale for the second cruise begins on Sept. 15 at 2PM ET.
Pre-sale signups are available now through Sept. 13 at 11:59PM ET and pre-sale Early Booking Times will be available from Sept. 8-15.
Deposits are as low as $200 per person through Oct. 1 while cabins last.
The first 500 cabins to be booked will also be presented with a photo opportunity with Creed.
For more ticketing information, head to the Summer of 99 cruise website.
Creed Singles Ranked
'One,' 'One Last Breath' and the No. 1 best.