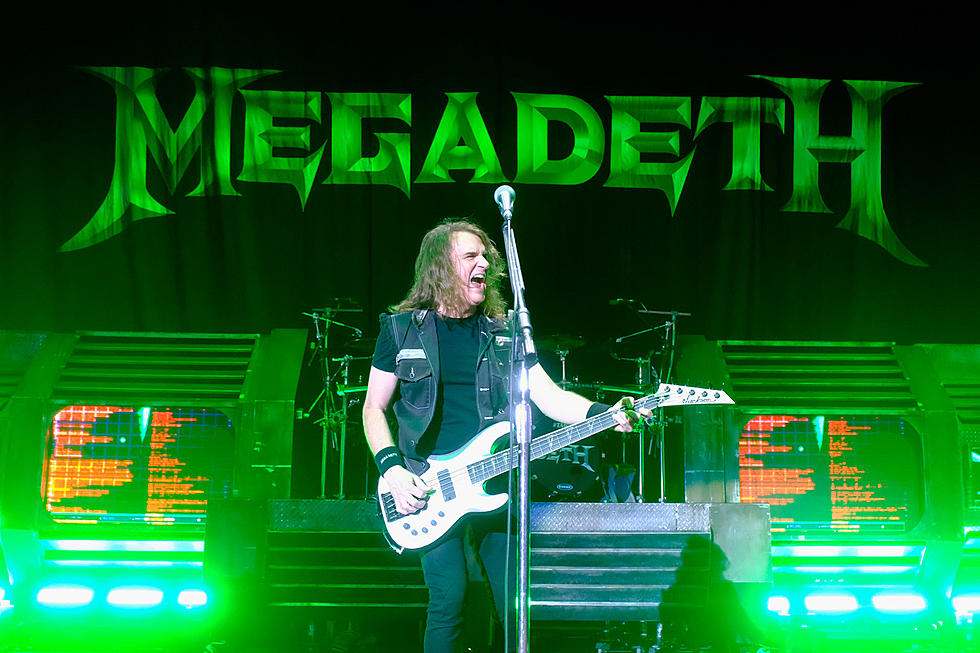 The Megadeth Album That Was the Most Demanding For David Ellefson (It Wasn't 'Rust in Peace')
Frazer Harrison, Getty Images
In the latest episode of Jonathan Montenegro's "My 3 Questions To," bassist David Ellefson named the Megadeth album that was the most demanding and, no, it wasn't the tech-thrash masterpiece Rust in Peace.
Ellefson is currently in several bands, including death-thrash upstarts Dieth as well as Kings of Thrash, the latter of which features former Megadeth bandmates and focuses on performing the band's early material live.
David Ellefson Names the Most Demanding Megadeth Album
When asked about the most demanding Megadeth album, Ellefson didn't hesitate in the slightest, responding (transcribed by Loudwire), "Hands down, Countdown to Extinction, for sure because it was such a step up on every level and especially the digital recording we did was very demanding. Also [it's] one of my favorite albums we ever did."
The multi-platinum 1992 record marked another shift in style, dialing back the elaborate technicality and winding song structures while still retaining the band's penchant for unforgettable hooks. Countdown to Extinction yielded some of the band's most popular songs, including "Symphony of Destruction" and "Sweating Bullets."
How David Ellefson Reconnected With Jeff Young + Formed Kings of Thrash
In the same interview, Ellefson speaks about reconnecting with guitarist Jeff Young, who played on So Far, So Good... So What!, Megadeth's 1988 record.
"I did a jam for Ronnie Montrose Remembered at NAMM 10 years ago maybe," Ellefson begins, "and Jeff was on that as well. I was playing with Jimmy DeGrasso and Gilby Clarke and Brad Gillis and a bunch of people. And I looked over and there was Jeff over there, so that was probably the first time I had seen him in, god, 20-25 years."
"So that's nice to reconnect with him on new music and new songs," he continues, relaying a fun moment that helped spark the new band, "He had this riff from 1988 that he hummed to me one night when we were out for dinner. He just hummed the riff and I went, 'Oh my god, I totally remember that.' So that started our musical friendship and brotherhood again and then Kings of Thrash happened after that."
READ MORE: David Ellefson's Kings of Thrash Are Working on New Original Material
Watch the full interview below.
Every Thrash Metal 'Big 4' Album Ranked
An incredibly diverse collection of albums, ranked from worst to best!
Follow Loudwire's 'Early Thrash: The Beginning & The '90s' playlist
here
.