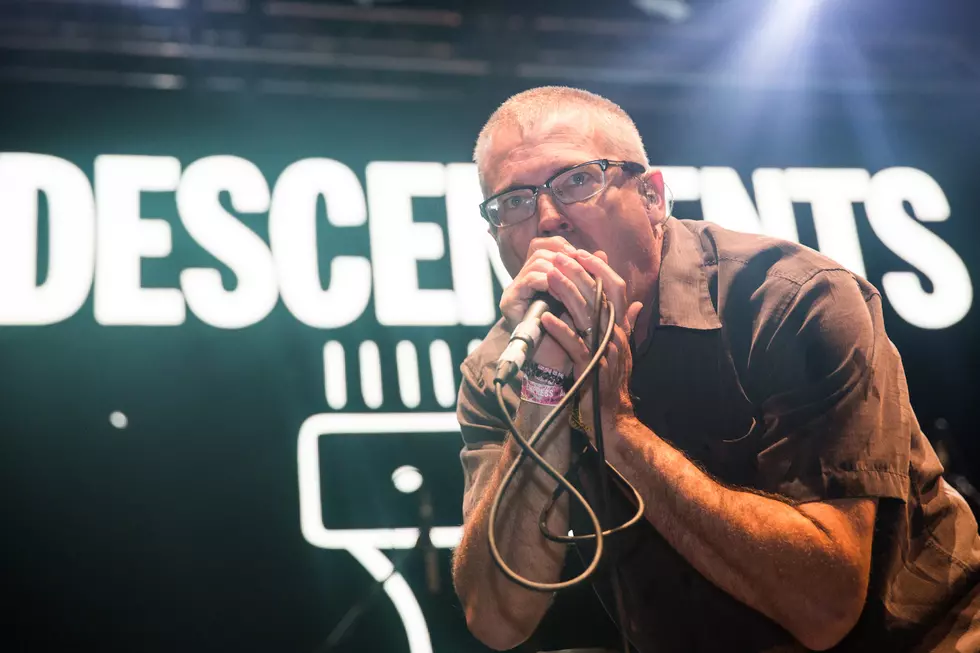 Milo Aukerman Suffers Mild Heart Attack, Descendents Cancel European Shows
Lorne Thomson, Redferns/Getty Images
Descendents singer Milo Aukerman suffered a heart attack last night (July 27), per a new statement released by the band. He is said to be OK, but the upcoming European tour dates have been canceled as a result.
The influential punk group describe the heart attack as "mild" and that  the 60-year-old Aukerman is "doing fine" with expectations of making a full recovery.
Read the entire statement below.
We are truly sorry, but we have to cancel the upcoming European shows.

Our singer, Milo, had a mild heart attack last night. He's doing fine, and is expected to make a full recovery from surgery, but will need a few weeks to recover before we can hit the road again.

Hope to see you soon.
Descendents last performed live on June 25 at the Punk in Drublic festival in Ohio. Their next scheduled dates were in Europe, the first of which was supposed to be today (July 28) in Spain with stops booked through early August.
The band has one U.S. date in August on the books followed by three more stateside appearances and more shows around the world.
9th & Walnut, the eighth studio album by Descendents, was released in 2021.
Loudwires wishes Aukerman well in his recovery and that he can return to the stage in full health soon.
25 Legendary Punk + Hardcore Albums With No Weak Songs
Check out these 25 Legendary Punk + Hardcore Albums With No Weak Songs.