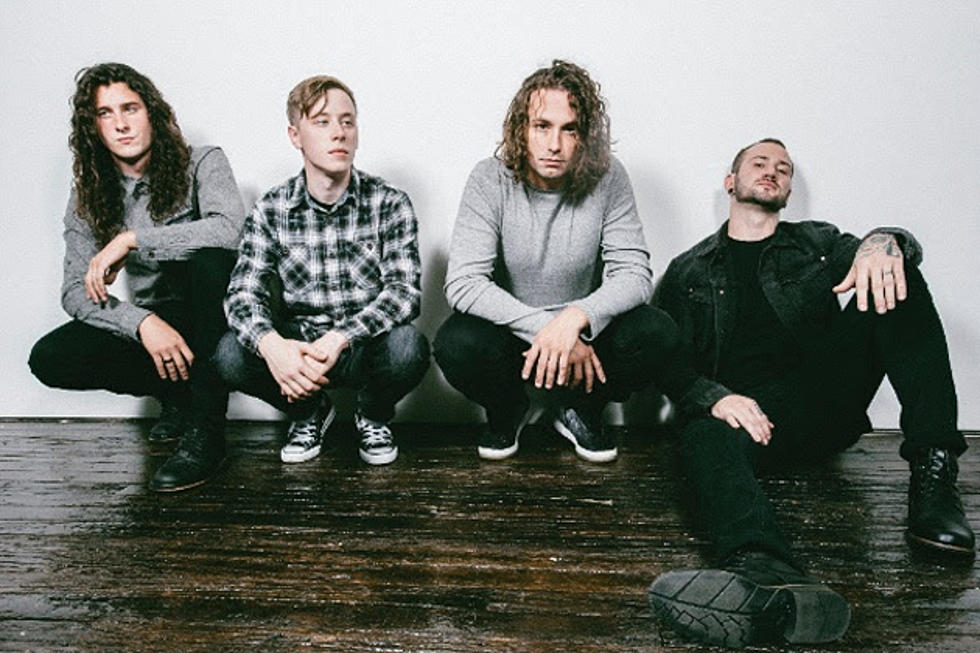 Devour the Day, 'Lightning in the Sky' Behind the Scenes – Exclusive Video Premieres
Razor & Tie
Devour the Day recently debuted their video for the current single "Lightning in the Sky," but today we've got a pair of clips taking you behind the scenes of the video shoot. Frontman Blake Allison introduces the one above, while guitarist David Hoffman kicks off the video below.
In the video, Allison is struck by a vehicle, transporting himself into a world where he and his Devour the Day bandmates perform while some rather tumultuous elements are projected upon them, likely mirroring the effects of what Allison is feeling after being struck. Whether it be a lightning storm or being submerged in choppy waters, the band plays through the projections until Allison comes to.
The singer tells us, "We have had such an amazing and inspiring experience in both recording the music for, and recording the video for, our newest single 'Lightning in the Sky.' We wanted to not only show the creative video by Max Moore but also share some of the moments that happened in the process."
He adds, "This song is about the power a moment can have in your life and the moments we captured while crafting this song and then creating its video are clear as you watch the behind the scenes connections. This is the beginning of a new window into what and who Devour the Day is and will be."
"Lightning in the Sky" is featured on Devour the Day's new album, S.O.A.R., which arrives this Friday (April 1). You can order the disc via Amazon and iTunes. And be sure to catch them on the road at these stops.
Devour the Day's David Hoffman Gives a Glimpse Behind the Scenes of "Lightning in the Sky" Video
Watch Devour the Day's "Lightning in the Sky" Video