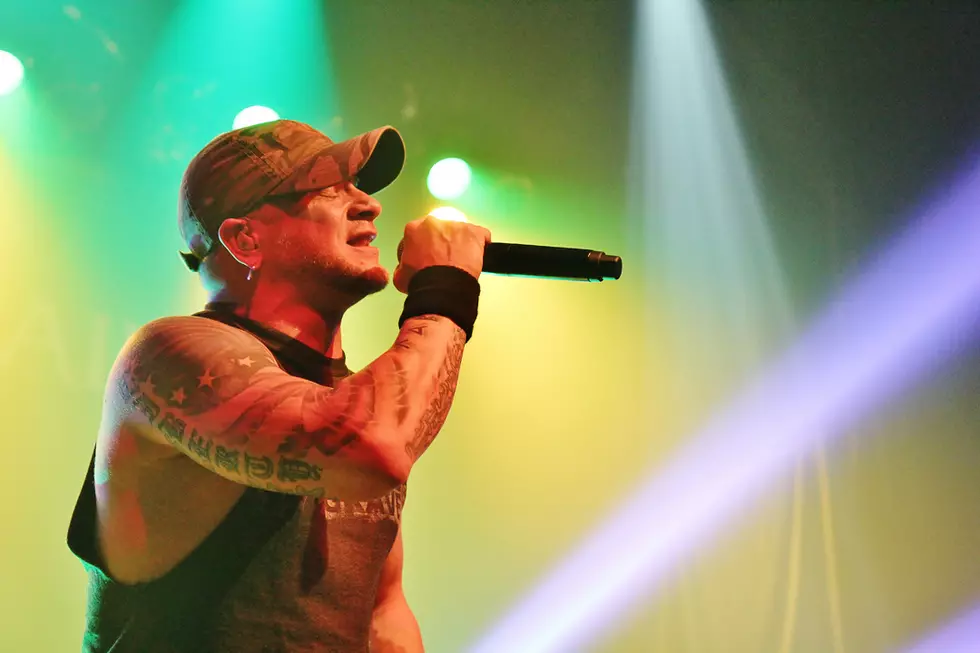 All That Remains Show New York City Fans 'The Order of Things'
Liz Ramanand, Loudwire
After 15-plus years, All That Remains are still going strong, having released their latest album, The Order of Things, in February of this year. We caught the band during their recent stop at New York City's Gramercy Theater.
All That Remains performed a few new tracks, "This Probably Won't End Well," "Victory Lap" and "No Knock," off 'The Order of Things.' Frontman Phil Labonte and guitarist Oli Herbet are the only remaining original members of the band, but All That Remains display a unity and cohesive energy that is both dynamic and fun. To fans delight they performed notable tunes "Six," "Stand Up" and "Hold On." Gramercy Theater was filled with the crowd passionately singing "This Calling" and "Two Weeks" to end the memorable night.
Rock act Devour the Day, hailing from Tennessee, ripped through their set beforehand. The Memphis boys got a warm welcome from the New York crowd as the band cranked out tunes from their 2014 debut album Time & Pressure. The band is working on a second album, called SOAR, for a 2016 release.
Audiotopsy took the stage earlier for a forceful set. The band consists of former Skrape frontman Billy Keeton, former Mudvayne members guitarist Greg Tribbett and drummer Matthew McDonough as well as bassist Perry Stern. The band performed tracks from their debut album Natural Causes.  Check out our exclusive video premiere of their track "The Calling."
Opening act Sons of Texas kicked off the show with an energetic performance. With a balance of heavy riffs mixed in with a bit of a melodic twang from the South, these boys have a Texas sized sound that is undeniable.
Check out our gallery of all of the bands performing above.
Watch All That Remains' Phil Labonte Playing 'Wikipedia: Fact or Fiction?'