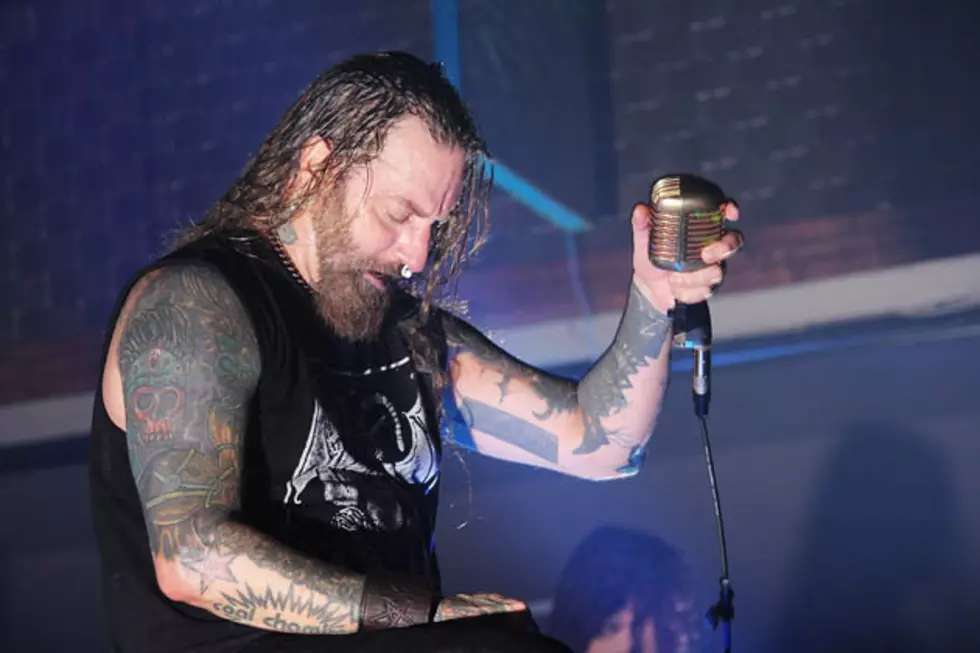 Dez Fafara: Glenn Danzig Inspired Me to Play Coal Chamber Songs Live With DevilDriver
Liz Ramanand, Loudwire
With Coal Chamber currently on hold following 2015's reunion album, Rivals, and a subsequent tour, fans were left in the dark wondering when they would hear immortal cuts like "Loco" again in the live setting. Fafara has now offered them some relief, informing Metalpaths, "I will tell you this now: DevilDriver [are] going to start playing four Coal Chamber songs."
"I'm tired of waiting to play the music that made me who I was," the singer continued, adding, "I waited 13 years to play 'Loco' again and that's the song that made me who I was, that I wrote… And I refuse to wait to play 'Fiend' or 'Sway' — any of those songs — anymore. I'm not going to wait for people."
As for what spurred this idea, Fafara chalked it up to a "late-night phone call" with the legendary Danzig. He told the DevilDriver singer, "Listen, when I left the Misfits, I played Samhain songs and Misfits songs when I was playing Danzig songs. When Rob Zombie left White Zombie, he played White Zombie songs," and then asked, "Why have you waited so long?"
Both DevilDriver and Danzig will be performing at the Blackest of the Black festival May 26-27 in Silverado, Calif. See the full lineup and get ticket information here.
Meanwhile. Coal Chamber tracks aren't the only songs DevilDriver will be covering in the near future as the band has been teasing their upcoming outlaw country covers album. The collection will feature heavy versions of classic songs from acts like Johnny Cash, Willie Nelson, George Jones. Glenn Danzig, Randy Blythe and Mark Morton (Lamb of God), John 5 (Rob Zombie) and more have also been tapped as guests on the record.
Top 50 Metal Bands of All Time
Dez Fafara Talks Early Influences + More