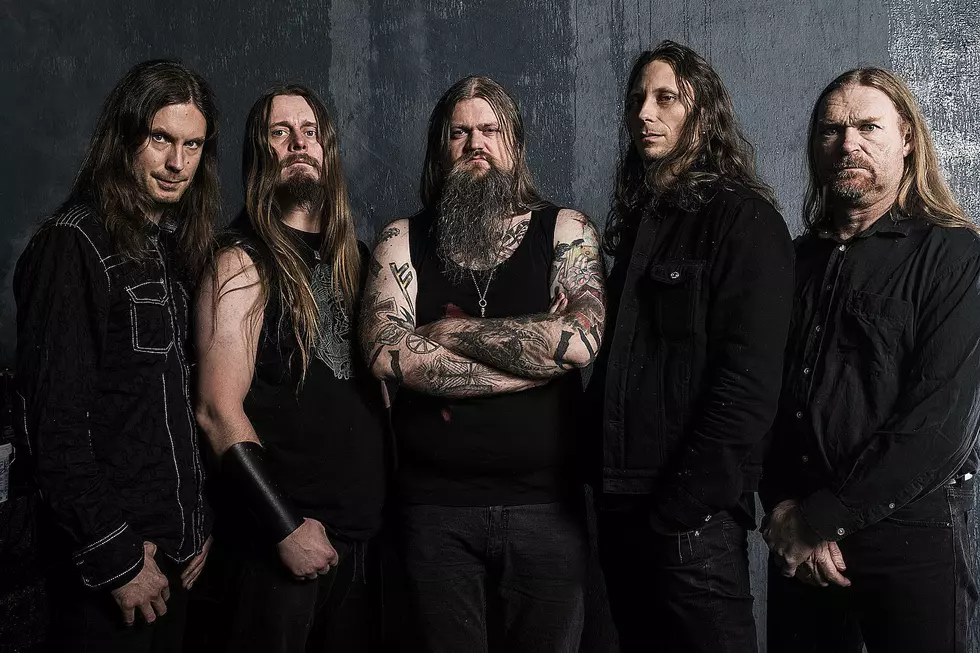 Thor Brodreskift
Black metal bands come in all shapes and sizes – primitive, symphonic, avant-garde, you name it – but only one black metal band has successfully delivered in every conceivable form, and that band is Enslaved.
Though they emerged from the very same early '90s scrum of Norwegian hell-raisers that gave the world illustrious names like Emperor, Darkthrone, Ulver and Dimmu Borgir, Enslaved proved, over time, to be the most versatile and prolific ensemble of their generation.
After helping to solidify Scandinavian black metal's philosophical fusion with Viking history and mythology, picking up where Bathory had run aground, Enslaved glimpse progressive horizons beyond the keen eyes of most of their peers and sailed boldly towards them.
They've never looked back: going on to discover ever new musical currents to explore whilst so many other bands either lost their way or ran out of ideas and were forced to turn back to safer seas.
But, most incredible of all, is that after all of these audacious adventures, filled with so many potential pitfalls and mortal dangers for those who venture to virgin lands, one can honestly and astonishingly assert that there's really no such thing as a bad Enslaved album!
All of which makes ranking the group's discography from great to greatest a rather subjective enterprise, but we hope you'll tag along to gauge for yourselves.